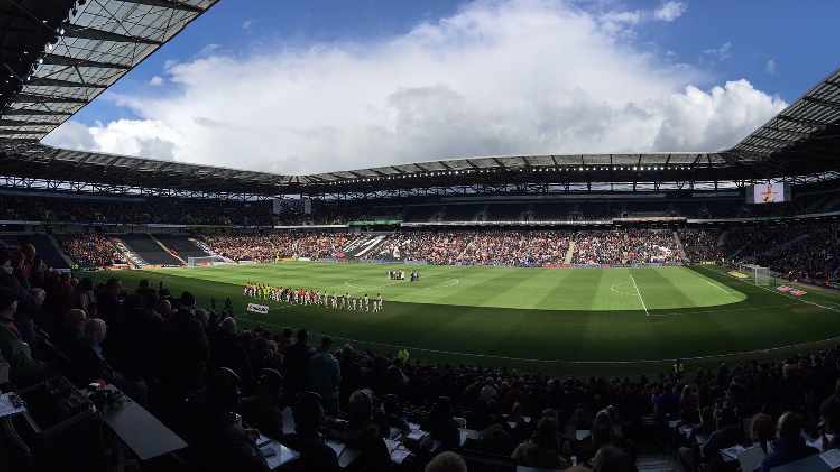 MK Dons has announced details regarding season tickets for the 2021/22 campaign, where fans can watch football for no more than £10 per game.
During this difficult period in the Club's history, MK Dons Season Ticket holders stood by the Club with an outstanding show of support.
As a way of saying thank you, and providing some certainty in an uncertain world, the Club has made the decision, for one season only, to cap the maximum price of an Adult Season Ticket in all areas of the stadium at £230, with the exception of clubGold, clubPlatinum and clubBlack – that works out at just £10 per game and just £19.17 per month if you choose to pay by direct debit.
A spokesperson for MK Dons said: "It is very much the Club's hope that all Season Ticket holders will be welcomed back to Stadium MK in August and be able to watch every match live and in person during the 2021/22 season but, should this not be the case, the £230 price equates to the cost of watching all 23 home fixtures on iFollow.
"What's more, concession prices in several areas of the stadium have been reduced to match the 2020/21 concession prices for the Family Area - the lowest priced area in the stadium. Under-12s will also continue to go free along with a paying adult."
Season ticket holders will also receive a discount in the Club Superstore, exclusive offers and the opportunity to enjoy discounts on additional tickets and away travel.
Those that currently hold a season ticket and have already set up a direct debit do not have to do anything, as the season ticket will renew at the new price, on Saturday 10 April 2021, unless you inform MK Dons otherwise. This includes those who chose to have their 2020/21 Season Tickets suspended.
To find out more details, and to purchase season tickets, visit MK Dons' website.