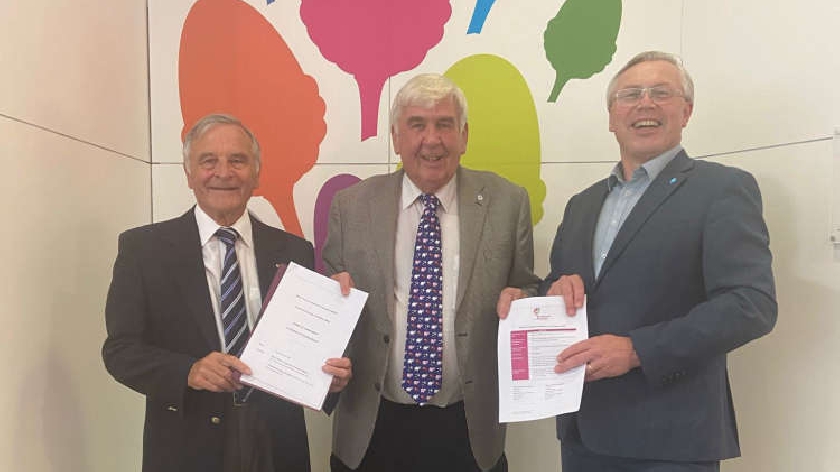 A fund has been launched at Milton Keynes Community Foundation in partnership with the National Hockey Foundation to provide support to local charity groups and sports clubs in MK.
Milton Keynes Community Foundation is the leading grant making charity within Milton Keynes; supporting a wide variety of local charities and organisations by sending funding where it's needed most. In the past year, they have awarded over £1.6 million worth of support to local groups in need: including over £1 million through their COVID-19 Response appeal.
The National Hockey Foundation is a charity who aim to enable young people and others in need to develop and progress in sport and physical education by the provision of assistance and facilities for recreation and other leisure activities that members of the community can benefit from.
The fund will be geared towards supporting grassroots groups and projects that have a lasting benefit on sport or activity, including capital projects, the purchase of equipment, provision of utilities for storage and anything that contributes to the long-term sustainability of the sport.
Over the years, Milton Keynes Community Foundation have funded many local sports clubs and organisations, helping them continue their activities in the most challenging of circumstances, including the build of a veranda for Stony Stratford Croquet Club, allowing them to continue playing all year round, and a pontoon at MK Rowing Club, used to launch rowing boats into the water. The grants allowed these groups to continue delivering their sports programmes to members of their clubs, meaning that people could continue to take part in leisure activities that benefit their physical and mental health; something MK Community Foundation are passionate about supporting.
June Oldroyd, Philanthropy Director at MK Community Foundation says: "This is a fantastic opportunity for us to extend our sports giving within Milton Keynes and we are excited to support groups locally so more people can access sports programmes."
Tony Billson Chairman of the National Hockey Foundation says "that the Trust is delighted to be able to support this partnership initiative. It is pleased to continue to provide opportunities for the development of sport for young people in Milton Keynes, which has been its mission for the last 15 years or so."
If you want to find out more about the grants available and how to apply for funding, go to MK Community Foundation's website here.