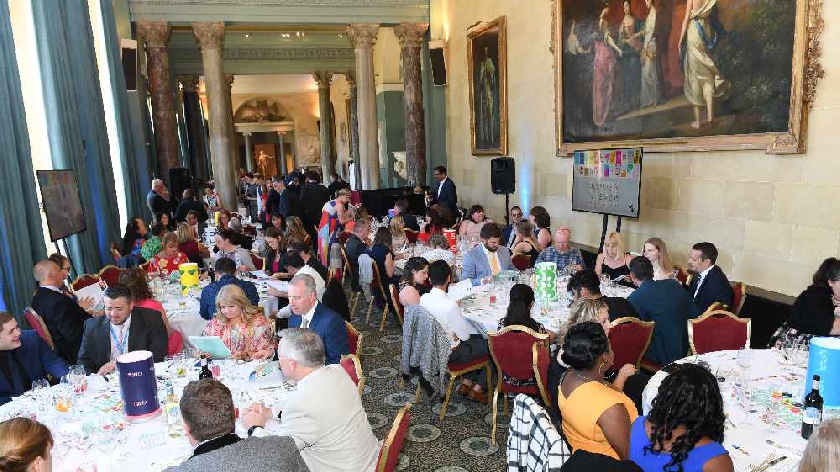 Students from Milton Keynes College have today received their GCSE English and maths results, recording an increase in high level grades over 2018.
Highlights from this year's results include a pass rate of 99%, and for the third consecutive year a rise in top grades, with 31% of English students securing a grade four and above and 26% of Maths students doing the same.
Milton Keynes College Principal, Chris McLean, was delighted for the students and their achievements. He said: "Huge congratulations are due today to all our learners collecting their grades.
Today's results are a fantastic demonstration of the hard work and dedication from our students, and testament to our passionate and committed team of staff.
By improving on last year's results, the College continues to prove its status as a real and credible provider of high quality education, consolidating its position as the primary provider of vocational technical education in the area.
What's most pleasing is that we take students with some of the lowest starting points in the country, having all failed at school, and deliver well above sector add value outcomes for them. Among the students receiving their results were many who have overcome a variety of challenges and obstacles, demonstrating the diverse provision on offer and the supportive nature of the College's learning environment:
Umer achieved a grade 5 in his GCSE English Language. Umer is profoundly deaf and with the support of his BSL interpreter in the classroom and his tutors, Umer achieved an excellent result.

James who has Aspergers, worked tirelessly with his tutors to achieve a grade 5 in his GCSE English, from his starting point of a grade 3.

Amy, who has been with us for 5 years, studied all levels Functional Skills maths and this year passed her GCSE Maths. When Amy joined the College, she was a challenging student who thought she could never pass maths - she has now happily proved herself wrong.

Renee began a Functional Skills course this year and was extremely determined to achieve in English. She passed her Functional Skills English qualification in October and progressed to a GCSE class. Although she had therefore missed the first half term of the GCSE she worked incredibly hard to catch up and ended up getting a 6 in her GCSE!
The College is now working hard with current and prospective students to ensure they have a place on the right course for September. Courses are filling up fast, but places are still available. The College will be holding Advisory Days today as well as 23rd and 27th August. Students who are still considering their options can come along to discuss what the College has on offer for them. For more information visit https://www.mkcollege.ac.uk/.