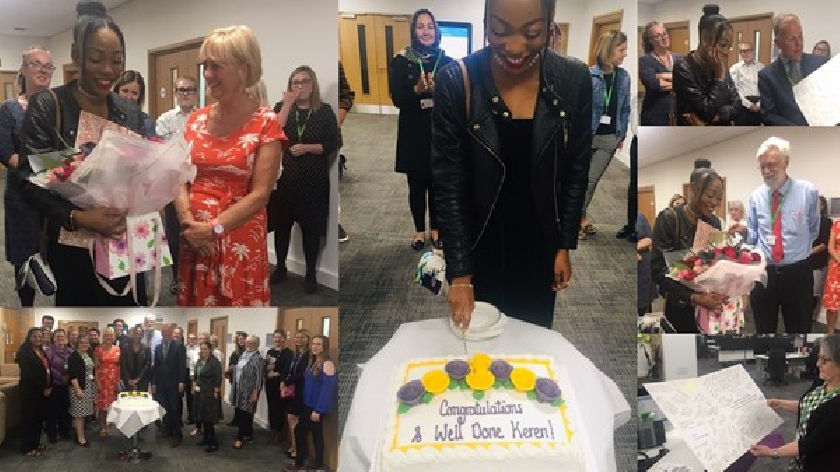 Just six years after entering the UK, 18 year old Care Leaver Keren Kassanda has beaten the odds to land a place at prestigious Oxford University and also taken up a position on the Council's Corporate Parenting Panel to share her experience and support other children in care.
On Tuesday evening, Keren was presented with a cake and flowers at a celebration event held in Civic. She also received a card signed by many of those who have supported her to date and a £250 book token.
Keren excelled in her A-Levels, achieving an 'A' in French, 'B' in Religious Studies, 'B' in History and 'B' in English Literature. For the next four years she will be studying Philosophy and French at Oxford University. Keren will be supported as a Care Leaver into Higher Education.
Cllr Zoe Nolan, Cabinet Member for Children and Families said: "It was a huge pleasure to celebrate with Keren and recognise her many achievements. We are immensely proud of our Care Leavers who often have to overcome incredible personal challenges. She is an inspiration to young people in care and we are delighted that she will be sharing her valuable experience on our Corporate Parenting Panel."
Keren came to the UK in October 2013 from The Congo, as a French speaking individual. In 2014 she started attending St Paul's Catholic School where she went on to study her 'A' Levels, achieving the grades that would see her accepted to Oxford University.
This academic year, Milton Keynes Council has seen an increase in Care Leavers taking their GCSE's.