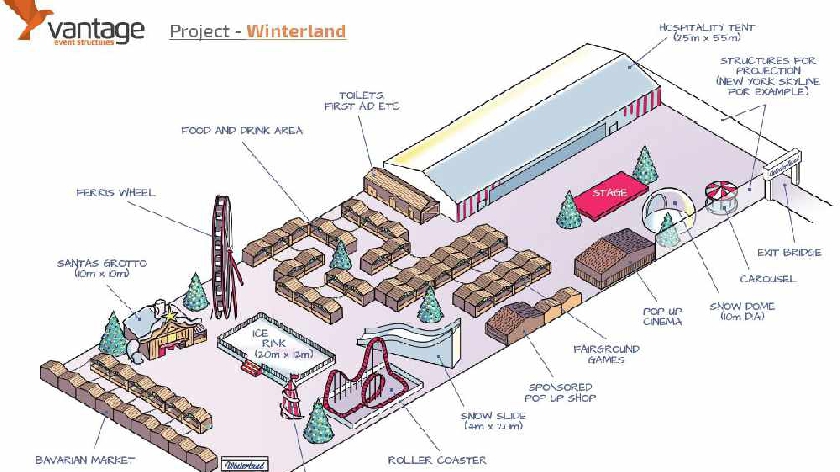 The event will run between 22 November 2019 to 5 January 2020. 
It's been confirmed that the venue for Milton Keynes' Christmas Winterland will be at The National Bowl.
Winterland's MD Matt Bowler told MKFM that he's thrilled because "The Bowl is a purpose-built venue for large scale events with excellent infrastructure to accommodate not only the big attractions, such as an Ice Rink, but it will accommodate vast numbers of visitors and vehicles".
Matt pointed out that he and his team had considered a number of potential venues for the event, in and around Milton Keynes before setting their hearts on The Bowl. Other venues included Campbell Park, Caldecotte Lake, The MK Dons and The Old Bus Station.
"Campbell Park was a serious contender because of its beauty and picturesque setting, but due to its uneven grass and muddy exposed surface we felt it wouldn't work for the large attractions such as The Ferris Wheel and Snow Slide, which require a flat, even surface" he said. Caldecotte Lake was another potential because of its beautiful setting, "but again, access for a large-number of visitors and vehicles could be a problem, as well as a lack of disabled parking and wheelchair access".
The MK Dons was on Matt's list as he has sponsored the team for 10 years. "Although The Dons were very interested they couldn't guarantee the space the following year, as in effect we'd be using the away team's car park and we intend for the event to return year on year, so unfortunately we had to decline".
The Old Bus Station, which is now a cool hangout for skaters is smack bang in the middle of central MK and right next to the railway. This was another venue considered for Winterland.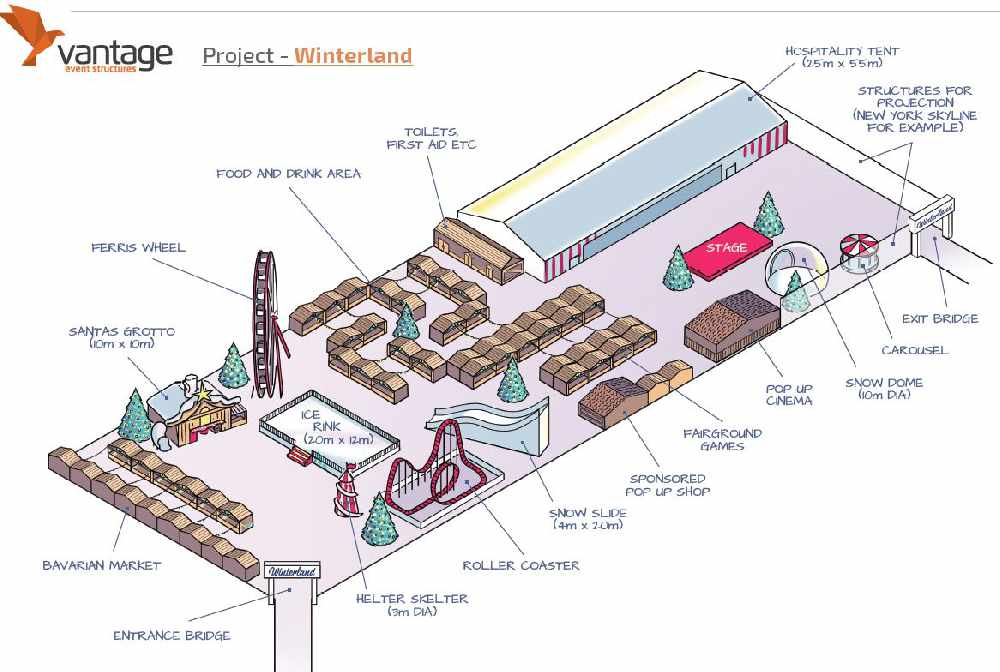 "The MK Council considered our design, however, we decided that the heavy traffic, lack of scenery and limited space for what we have in mind, which includes a Grotto, Bavarian market, live stage and ice rink would render it insufficient" said Matt. "The great thing about The Bowl is that it's nationally recognised, has great accessibility and has some greenery, which allows us to transform it into an authentic Winterland experience".