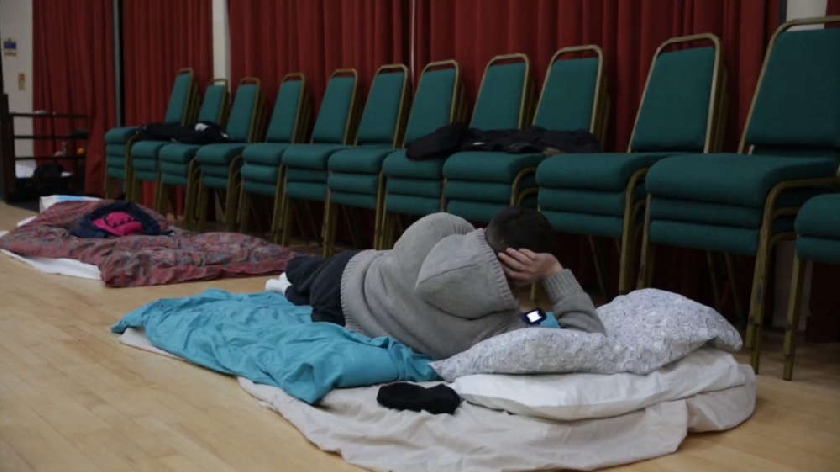 For the first time ever, the Winter Night Shelter in Milton Keynes has a full waiting list of rough sleepers awaiting a bed prior to opening.
The Winter Night Shelter Milton Keynes has filled its bed spaces for this winter but cannot yet open due to lack of volunteers.
Every year, the Winter Night Shelter Milton Keynes saves people in crisis from the risk of death from exposure on the streets and works with them to rebuild their lives.
Sara Millington, Senior Communications Manager for the charity, says, "We usually manage to recruit and train all our volunteers and then launch the shelter service to rough sleepers, at which point the bed spaces gradually fill up.
"This winter is back-to-front: we have a full complement of rough sleepers awaiting beds but haven't yet had sufficient volunteers step forward to enable us to open the shelter. For every night we can't open our doors there will be 15 people sleeping rough in the cold. We are calling on the good people of Milton Keynes to play their part and volunteer for one of the many roles we have available."
Ann-Marie, a former guest of the Winter Night Shelter in early 2020 before the pandemic, said: "I had nowhere else to go and was on the edge, and couldn't see the light at the end of the tunnel. I had a decent job, a house and everything, but you can't predict what life will throw at you. I never dreamt I'd end up sleeping in a supermarket car park."
Following a stay in the night shelter when she had nowhere else to turn, volunteers were able to help find Ann-Marie longer-term accommodation and ongoing mental health support.
Roles include setting up and making beds, meet and greeting, drinks preparation, cooking and kitchen help, food service, night duty, cleaning, packing down, laundry and more.
They also have daily volunteer opportunities available in our evening reception café (at Unity Park Station in central Milton Keynes), in the overnight venues (in Wolverton, Bletchley, Coffee Hall and Newport Pagnell) and in the morning welcome service (at Unity Park Station).
Details of volunteer roles and shifts can be found on the charity's website and the registration forms can be found here.