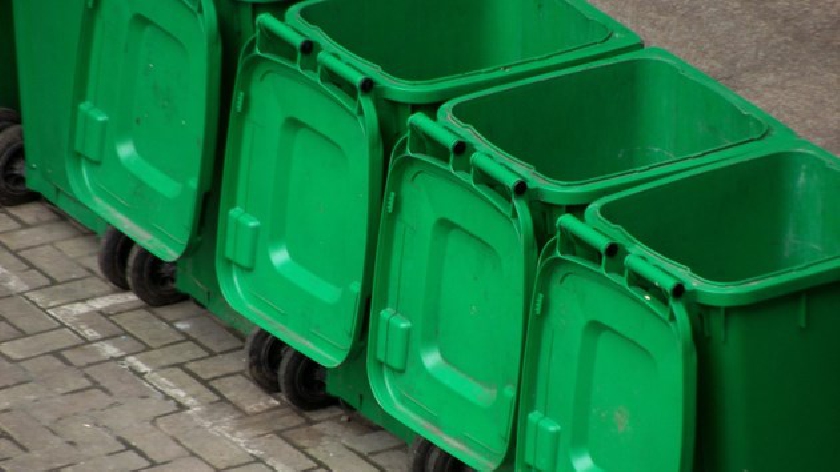 From today, thousands of households in Milton Keynes will be using four wheelie bins instead of rubbish sacks as part of a pilot scheme.
This scheme has been launched by Milton Keynes Council who are hoping to see cleaner streets, increased recycling and reduced contamination rates.
Back in July 2019, a Liberal Democrat motion that received support from all parties urged the Milton Keynes Council Cabinet to explore pilot schemes for waste collection, including the use of wheeled bins.
Groups of residents across the city will now trial using four wheeled bins for their waste, instead of plastic bags. Each bin will be colour coded as to what should go in it:
Green: Food and garden waste
Grey: Residual waste
Blue: Plastic, metals and glass
Red: Paper and card
It has been a controversial topic, with some residents stating that four bins are not practical, but overall it has received a large amount of support.
Earlier this year, 72% of residents backed the council's wheelie bin plans in an MKFM poll.
One person commented: "We moved from MK and bags to a place with plastic bins, plus food waste. Food waste collected weekly, rubbish and recycling every other week and it works, less mess, less smell, less rubbish in the street and we recycle a lot so have an extra large recycle bin. Brilliant."
But not every comment supported the plans, with some people concerned about where they will store the four new bins: "We will be lucky if we can find somewhere to keep all these bins. The dustmen will just abandon them, broken, at the end if the road and we shall have to try and retrieve our bins as we keep them clean and not the filthy ones."
The decision to introduce four wheelie bins was formally approved in February, and today, the trial will begin.
All Milton Keynes residents will have the opportunity to share their views on waste and recycling services later in the year, when the Council launches a borough-wide consultation in November.
Councillor Kerrie Bradburn, who proposed the original motion last July, said: "This pilot could bring huge benefits to our communities, city and environment. Without fragile plastic bags that can rip easily, our streets could be cleaner. Our contamination rates will hopefully go down, and recycling rates up, as these bins make it easier to separate waste. These impacts would be huge.
"I'm really looking forward to seeing the results of the pilot, and where it can take Milton Keynes in its green ambitions.
"I'd also encourage residents who are part of the trial to get in touch with myself at Kerrie.Bradburn@milton-keynes.gov.uk, or Milton Keynes Council at recycling-pilot@milton-keynes.gov.uk if you have any concerns. We're here to help throughout the process."