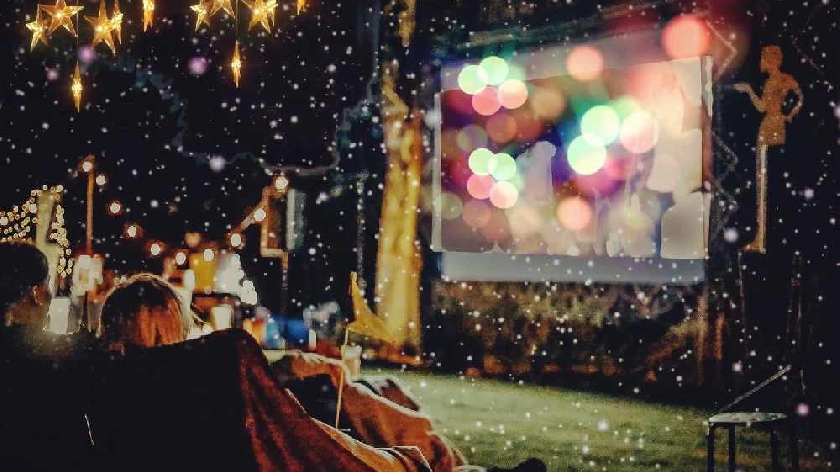 Vintage Open-Air Cinema, an outdoor cinema based in Milton Keynes, has been running socially-distanced screenings throughout 2020.
Now, they're moving indoors from Friday 18th – Sunday 20th December to show festive films and raise money for charity.
VOACinema has transformed Furtho Manor's heated wedding barn into a starlit cinema this Christmas, to ensure that people can celebrate safely.
The "Winter Wonderland" will see falling snow, play jazz music, and allow families to play an on-screen festive quiz.
And elves will offer table service by delivering festive food and drinks, including mulled wine and mice pies, to customers.
The movies are as follows:
Fri 18th Dec - FROZEN (5PM) | HOME ALONE (8PM)
Sat 19th Dec - THE NIGHTMARE BEFORE CHRISTMAS (3PM) | HOME ALONE 2 (6.30PM)
Sun 20th Dec - ELF (3PM) | GREMLINS (6.30PM)
Find out more here.