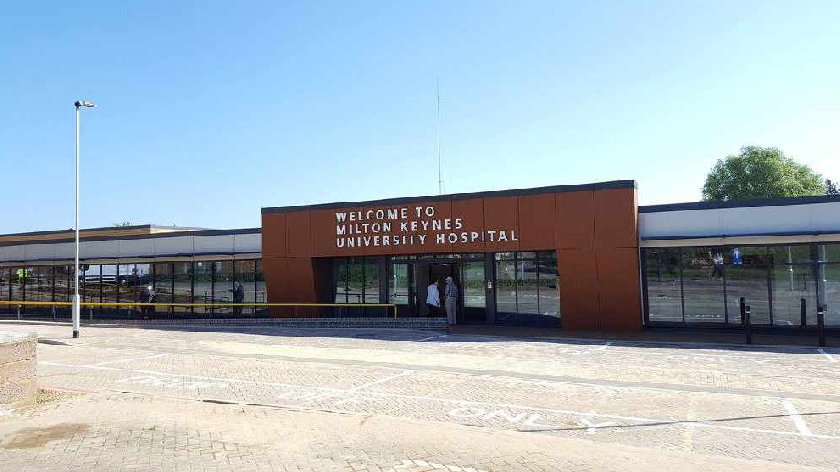 After a stressful year for the NHS, staff in Ward 23 at Milton Keynes University Hospital have set up an internal scheme to celebrate the efforts of their co-workers for persevering through such an unprecedented time.
The events of the last year have been particularly hard for us all, but arguably none more so than the incredibly dedicated frontline key health workers who continued to tirelessly persist despite all odds.
As a way of boosting morale and spreading kindness, staff in Ward 23 at Milton Keynes University Hospital have recently launched a scheme that awards some of the most dedicated members of their workforce.
Staff and invited to write a compliment about someone working within the ward on a slip of paper and then place their note of thanks in the aptly named 'positivity box'. At the end of each month, a random winner is selected from the box and they will receive a gift for their co-workers to say thanks for their amazing efforts.
Each positive comment placed in the box will also go on to be displayed around the ward for staff and patients alike to see.
The March winner of this brand-new scheme was Staff Nurse Russell Walker, nominated for his hard work during the pandemic.
We have launched our positivity box on W23 to boost staff morale & spread some kindness post covid. Staff Nurse Russell Walker is our March winner! We have displayed all nominations for staff to read. I feel beyond proud of the team 👏@MKHospital @CodringtonEmma pic.twitter.com/OJ58a7UqBg

— Paige Giltrow (@Paige_Giltrow) March 31, 2021
Milton Keynes University Hospital has backed the scheme and offered their own congratulations to Russell as they posted on their Twitter account: "Ward 23 has started a kindness initiative to boost staff morale and spread some kindness within Milton Keynes University Hospital. Congratulations Russell!"