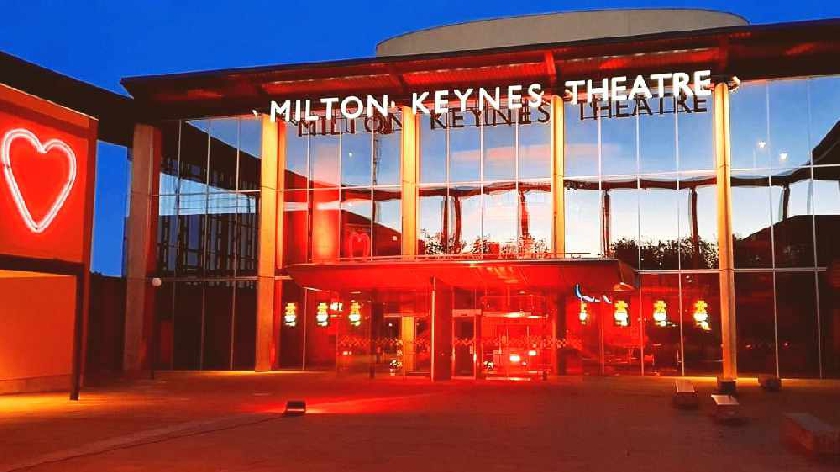 Milton Keynes Theatre has decided to postpone all upcoming shows until at least Sunday 16 May following the latest guidance issued by the government.
Last Monday (22/02), Boris Johnson led a press conference at Downing Street where he gave details about how the government planned to ease lockdown restrictions. He set out a four-stage plan to lead the UK on a path to recovery.
Many hospitality venues across the country were pleased to know that as part of the second stage of this plan they would be allowed to reopen.
ATG Tickets, Milton Keynes Theatre's parent company, gave more information about cancellations. They said: "Following the good news from the Prime Minister's COVID roadmap announcement on Monday, outlining the path to theatres reopening later this year, we very much look forward to welcoming audiences back to our venues soon.
"In the meantime, we have suspended performances at our UK venues until Sunday 16 May 2021 in line with step 2.We apologise for the inconvenience caused but hope you will understand given the exceptional circumstances.
"Bookings for performances with confirmed rescheduled dates will be automatically moved to the new dates and customers will be informed accordingly. We are working with Producers to reschedule as many postponed shows as possible and thank you in advance for your patience. Full credit vouchers which are valid until 31 March 2022 and include all fees, or refunds, are available for all cancelled shows.
Hospitality venues all across the country have spent the majority of the last year closed as a result of the multiple national lockdowns. Unfortunately, due to a massive decrease in sales many venues have closed for good.
Giving some details on what their next plans are, ATG Tickets added: "Over the last few months, our teams up and down the country have successfully rescheduled thousands of performances of great quality plays, musicals, comedy and live music.
"Throughout 2021 and beyond we have a wonderful array of productions on sale - everything from The Book of Mormon to We Will Rock You, Beauty and the Beast to Waitress and School of Rock to Bedknobs and Broomsticks. You can book with complete confidence knowing that if there are any further suspensions, your new tickets will remain fully valid for further exchanges or refunds.
"On behalf of all our staff, backstage crews, front of house teams, actors, dancers, musicians and the entire industry we thank you for your support as we work together to ensure the future success of British Theatre. With your ongoing support, we believe we can come back faster and stronger than ever before.
"As you can imagine, we have a large number of customers to assist, so we ask that you please bear with us - your patience and understanding are very much appreciated at this time."
For the full list of all shows that have been cancelled or postponed, please click here.