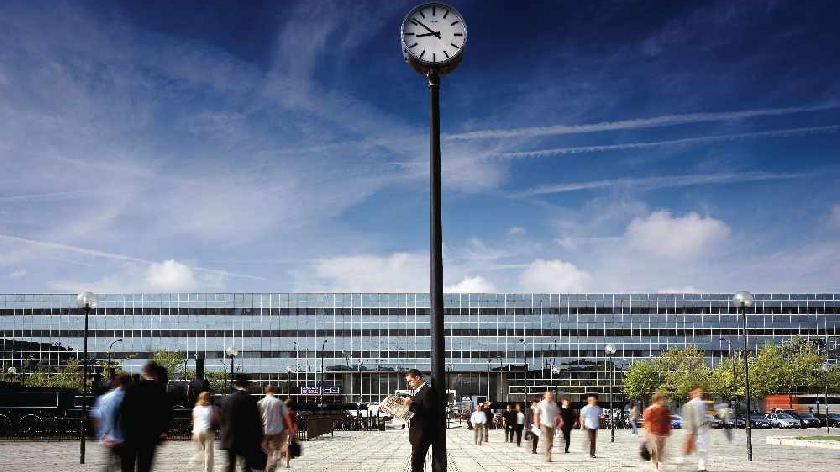 48 trees have already gone up with seating and a beehive sculpture due to be installed next week.
It's intended to make Station Square, directly outside the Central rail station a more welcoming and vibrant place for people as soon as they arrive by train. This is a start of a longer term aim to provide a permanent enhancement to the city's most important gateway.
The cash came from Milton Keynes Council, Milton Keynes Development Partnership and contributions from developers. The scheme was also awarded funding from West Midlands Trains.
Hayatsu Architects won a £100,000 competition last year to provide the designs alongside artist Tue Greenfort to provide a new look for Station Square in the run up to the station's 40th anniversary.
Their installation will reflect Milton Keynes' rich design history and its green city ambitions, increasing biodiversity with a variety of wild flowers to attract and support insects.
Creating a better first impression for people arriving by public transport is also part of MK Council's and Milton Keynes Development Partnership's (MKDP) wider work as they drive growth in Central MK.
Other major building schemes for the Central MK include Santander's new headquarters, a new university and the luxury 14-storey Hotel La Tour.