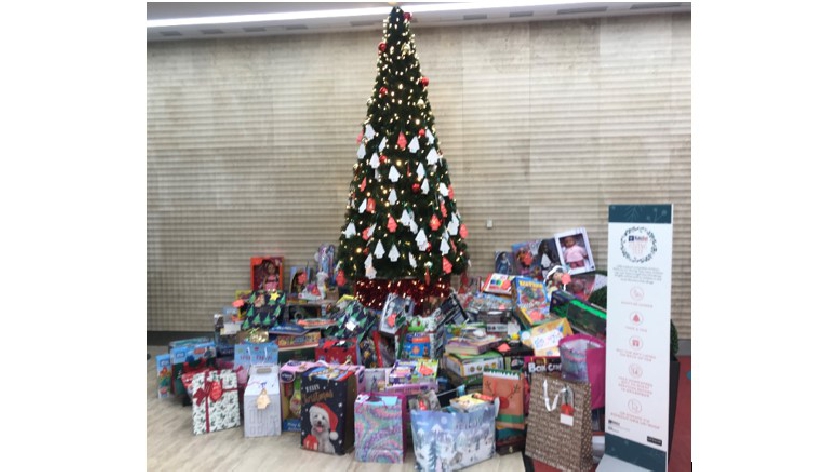 This year, more than ever, children caught in the midst of domestic violence has been an issue in the spotlight.
The team at centre:mk wanted to ensure that those children in our community were guaranteed an additional gift this Christmas and teamed up with KidsOut, the only charity working with Women's Aid to support children living in refuges nationally and locally over the festive season.
Thanks to the customers, staff and retailers, 500 Gifts, donated through the Giving Tree at centre:mk, are being distributed to children and teenagers living in refuge, who may not otherwise receive a gift this Christmas.
Having created tags for each child with their age and the gift they would like to receive, Guests removed a tag from the tree, bought the gift named on the tag and returned it to guest services where they have been stored ready for distribution pre Christmas. Over 500 gifts have been donated and distributed to kids out this week.
Kevin Duffy, centre:mk Centre Director, said: "We are absolutely delighted with the response and can't thank everyone enough who has donated a gift. The kindness and generosity of our guests has been astounding and will make a real difference to children in our community who have suffered too much this year. To be able to put a smile on their face on Christmas morning is the best gift we can."
© MKFM News 2020