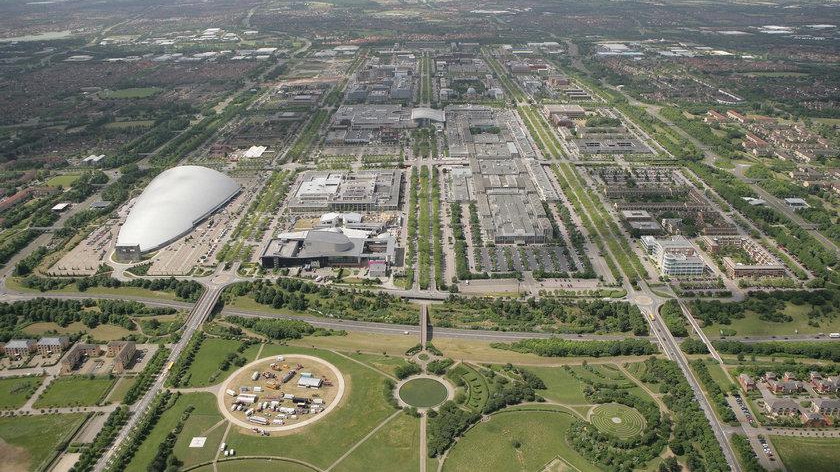 According to the latest business report by national law firm Irwin Mitchell, Milton Keynes is set to be home to one of the UK's fastest growing economies by the end of 2022.
The study, which has been produced by the Centre for Economics & Business Research (Cebr), analyses 50 of the largest local economies by employment and Gross value added (GVA*) growth.
The latest report suggests that Milton Keynes is predicted to see its economy become the fourth fastest growing over the next 12 months, increasing year-on-year by 3.3% and adding £500m to the size of its economy.
Southampton's predicted to have the highest annual GVA growth out of the 50 UK Powerhouse cities in Q4 2021 at 9.2%, followed by Milton Keynes at 9%.
According to the data, employment in Milton Keynes is also estimated to increase by 4.8%.
Having been particularly active in the construction industry, MK has 684 newly built houses per 100,000 inhabitants, placing it top in the UK.
A spokesperson discussed the research saying: "Milton Keynes also benefits from its location between Oxford and Cambridge. These cities tend to see faster employment growth than other cities because of their large research and life sciences industries. Similar to Southampton, Milton Keynes has an above average share of employees working in the transportation and storage industry, which has benefitted from increased demand for home deliveries."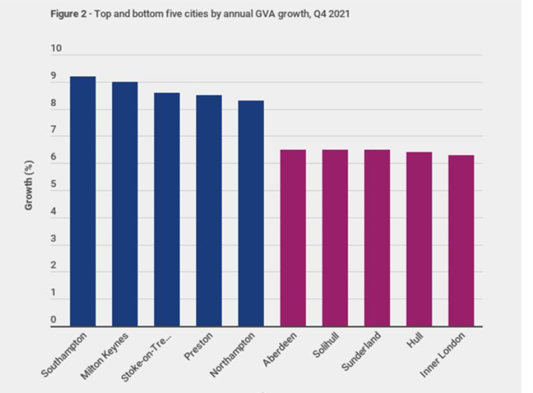 GVA growth Q4, 2022 (UK Powerhouse)
Hannah Clipston, partner at Irwin Mitchell, said: "The UK's economy has undergone significant change over the last two years and this report highlights that the recovery is unlikely to be linear or even uniform."
You can read more here.