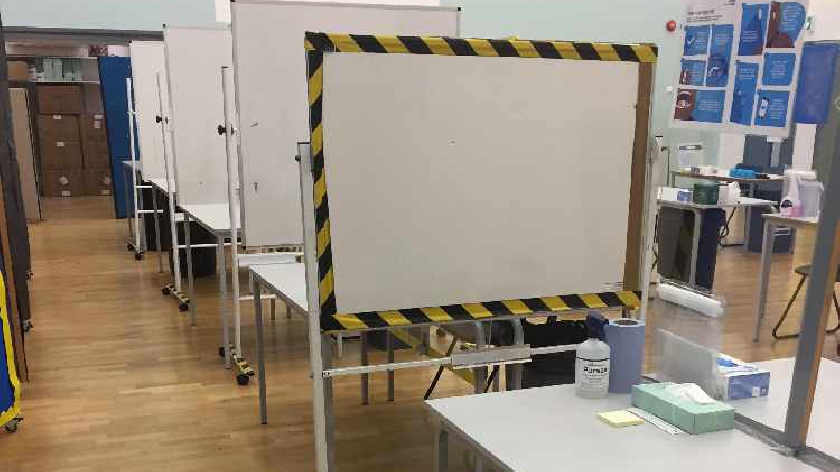 A local school's mass testing programme is up and running and will be testing over 500 students each day.
Today (8/3) marks the reopening of schools across Milton Keynes as the nation reaches step one of the Government's plan to ease lockdown restrictions.
Secondary school and college pupils will soon get used to conducting regular lateral flow tests and wearing face masks where social distancing is not possible.
But before students return to the classroom, they have been invited to attend their school for an on-site COVID-19 test.
Two of the schools taking part in mass testing programmes are Denbigh School and The Watling Academy, both part of the Denbigh Alliance Trust.
Students must record a negative test to be able to come into school the day after and will then be tested in-school twice more over the next two weeks. After this, students will be given kits to test themselves at home twice a week.
Watling Academy has completed the first round of testing to allow its students to return today.
And with larger student numbers at Denbigh School, the testing and return to school is staggered over the week with over 500 students being tested each day.
By Thursday of this week, all Denbigh students will be back in school.
Andy Squires, CEO of the Denbigh Alliance Trust, said: "This has been a massive logistical exercise for the Trust and its schools and we are so grateful for everyone who has volunteered to help us.
"Our volunteer teams include Trust Staff, Milton Keynes Council staff, Parents, former students, and Parent Association Members and none of this would have been possible without them.
"The Schools in the Trust have collaborated and shared their experiences to ensure that the testing process goes as smoothly as possible and that students and parents across the Trust have confidence in the return to school."