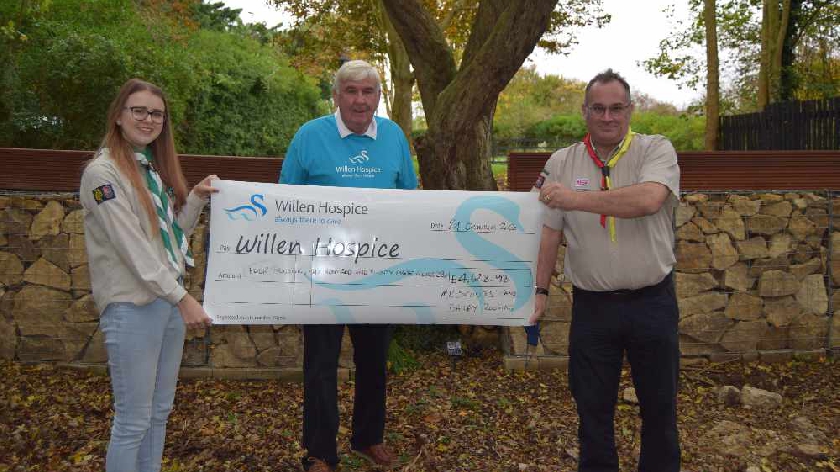 Members from Milton Keynes Scouts have raised thousands of pounds for Willen Hospice by collecting unwanted foreign currency.
The idea stemmed from Chris Underwood, a member of the Broughton Scout Group, who had a lot of spare coins that he was unable to get changed back once he returned from holiday.
Knowing that he was not going to be the only one that has a pot of unused currency, he contacted Willen Hospice.
Every scout group in the city was then provided a collection bucket, and they received fantastic contributions. The buckets were then collected, and the currency was sorted by some of the Explorer Scouts in the district.
After this was all counted and consolidated, Bailey Roofing in MK agreed to match the amount raised. So although Milton Keynes Scouts raised £2,314.49, the donation amount was increased to £4,628.98.
Chris Underwood said: "After having a personal experience with the hospice I was keen to help and support them. My own currency stocks seemed to grow and grow, I would like to say a massive thank you to everyone in the district and their families for their generosity.
"This money will make a massive difference to the hospice and will help them to continue the care that they offer. I would also like to say a huge thanks to Bailey Roofing in MK for their truly kind offer to match fund the amount."