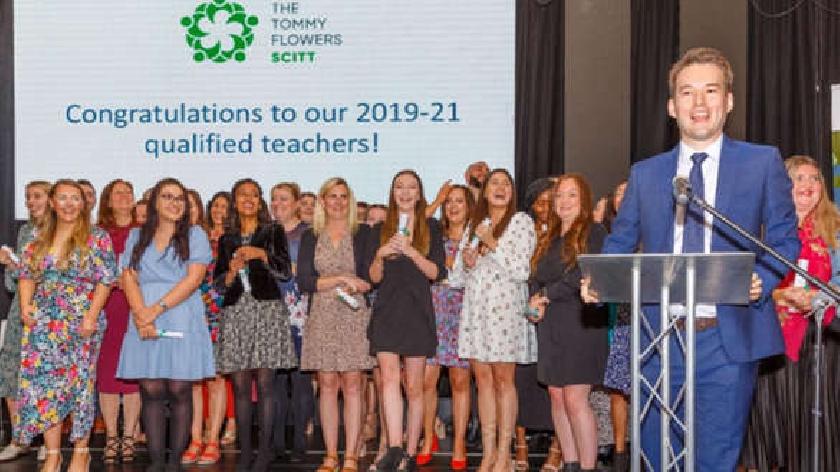 Images: www.kojophotography.co.uk
86 new primary and secondary school teachers who trained through the Tommy Flowers SCITT in Milton Keynes have been awarded 'Qualified Teacher Status'.
The teachers all trained on a one-year postgraduate route during the pandemic, learning their craft during one of the most challenging years in education.
The Tommy Flowers SCITT, has been graded 'Outstanding' by Ofsted.
It is a teacher training partnership of Milton Keynes schools led by St. Paul's Catholic School and the Denbigh Alliance.
The programme serves to nurture the very best teachers for Milton Keynes schools, with over 250 new teachers passing through the scheme since 2015.
Presenting the awards were Milton Keynes Mayor, Councillor Mohammed Khan and St. Paul's Catholic School Headteacher, Jo-Anne Hoarty, who praised the new teachers in her keynote speech: "Their sustained commitment, dedication and excellence have ensured that they have met and then exceeded a very high threshold of competence so that they are qualified to teach in our schools.
"The high standards that they have achieved are all the more remarkable because they have achieved excellence during one of the most challenging periods in educational and social history."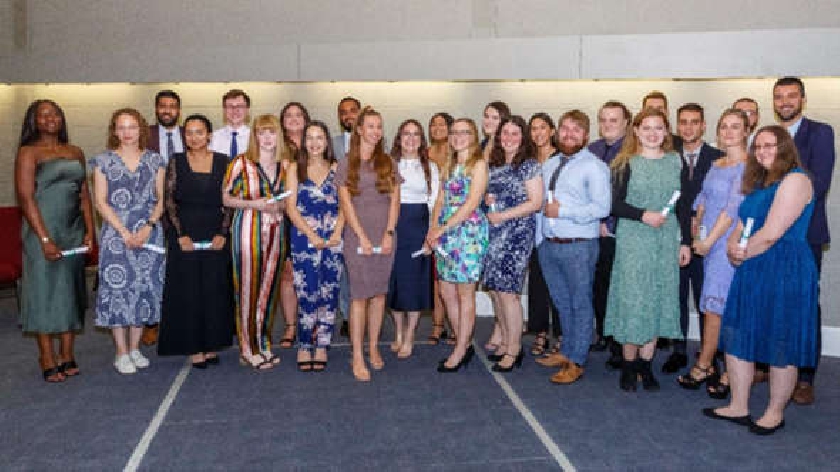 The Tommy Flowers SCITT re-opens applications on 12th October for graduates who wish to begin their teacher training in September 2022. Prospective applicants are encouraged to attend an information evening.
You can find out more here.