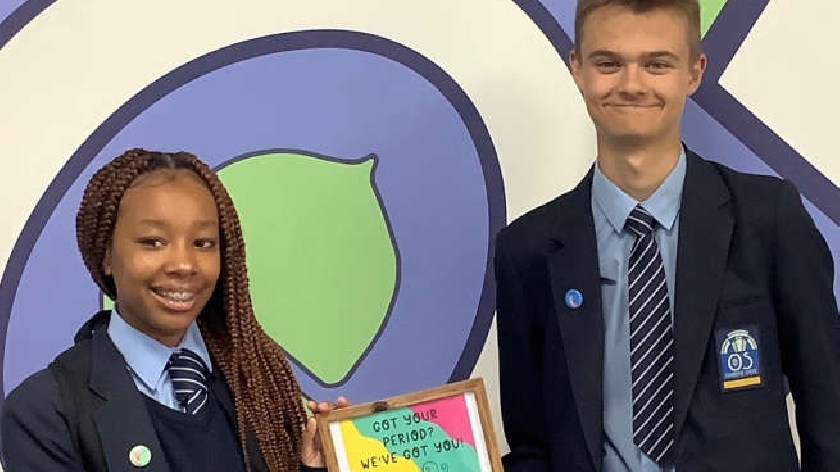 A new scheme launched by Oakgrove School aims to turn period poverty into period equality, outside of the school's core hours.
During the school term time, students have access to free period products, but staff wanted to ensure that there is period equality at all times.
The school has launched a collaboration with Brooklands-based craft and gift shop Shrimp & Doodle to produce a new 'ShrimPy card'.
The new colourful ShrimPy card, created with funding from MK Council, has been given to all students at Oakgrove school. From 20th July, students will be able to show the card at the craft shop to access free period products.
The contents of the packs, which are supplied by the Department for Education, will be available for collection in the evenings, weekends and during the school holidays.
Local Waitrose, Boots and Tesco stores will also be distributing the bags of free period products from their customer service departments.
"Period poverty is not acceptable and I am delighted that Oakgrove School has joined forces with businesses and the local authority to ensure that our students now have free access to personal hygiene products when not in school," said Headteacher, Ian Tett.
"However, not only do we want to address the menstrual needs of our students, we want to go further and tackle the stigma, lack of understanding and gender separation too. We have started a long-term conversation, with assemblies, discussions in tutorials and with the introduction of colourful 'ShrimPy' badges, that students can wear on their blazers as a talking point and a sign of solidarity.
"We are also issuing all new starters at Oakgrove secondary with a period starter pack in specially designed reusable pouches."