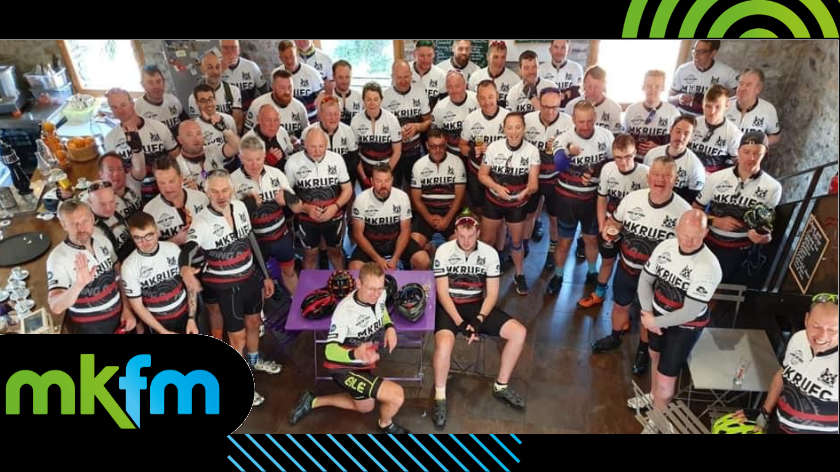 MK Rugby Club will be raising funds for Willen Hospice, MND and Community Sports Club between 19th-21st May 2023 as part of their "Ring of Fire" cycling challenge.
Ring of Fire (ROF) was the brain child of Milton Keynes Rugby Club stalwart, Gary Spinks which started small in 2016 but culminated in 2022 with over 50 riders and support team embarking on an epic 500-mile circular route from Bordeaux in temperatures over 35 degrees.
The riders are generally aging rugby players but with an interest in challenging themselves and raising money for good causes. Last year, Willen Hospice and MKRUFC Community Club were the beneficiaries of over £100,000, bringing the total fundraised to in excess of £300,000 since 2016.
2023 was meant to be a rest year, however, MKRUFC wanted to continue to support great causes with the addition of the 4Ed charity, in support of an ex-Milton Keynes, rugby player, Ed Slater, in his fight against MND. Ed went on to play elite rugby with Leicester, Gloucester and England Saxons before being forced to retire last year. Ed has a young family and has recently been worked with the MND charities alongside other elite rugby players Doddie Wier, sadly now passed away, and Rob Burrows.
The first UK based Ring of Fire bike-ride will take place in May 2023. Cyclists will be riding three loops covering 250 miles over a three-day weekend in Norfolk. The team are aiming to have 100 riders and support crew - making this the biggest Ring of Fire to date.
Whilst recruitment of the cyclists and support crew is ongoing, the fundraising starts now. Donations can be made through their Local Giving page here.