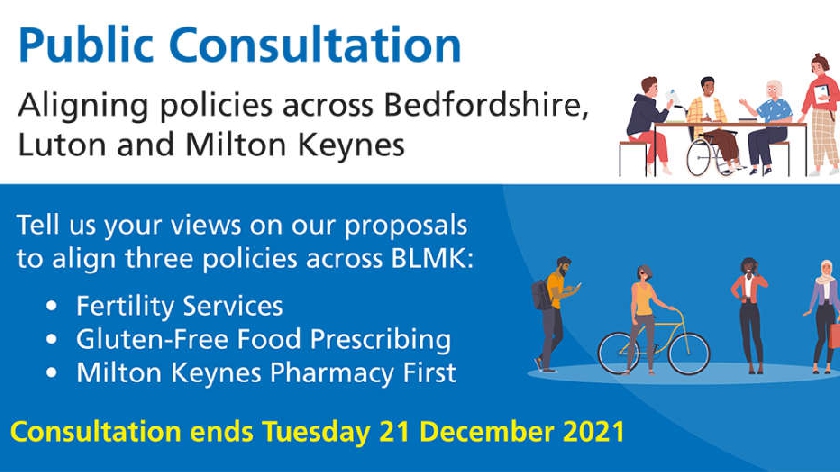 Following the merging of the three former CCGs that make up BLMK, policies were reviewed to ensure equal access to healthcare services for all residents.
Three policies had significant differences requiring public consultation:
Fertility Services
Gluten-Free Food Prescribing
The Milton Keynes Pharmacy First minor ailment scheme
The consultation runs until 21st December 2021 and all residents are invited to share their thoughts on the proposals.
Dr Shankari Mahathmakanthi, Clinical Lead for the Policy Consultation, said: "We're giving our residents the opportunity to give us their views during this consultation. We want to hear from everyone, whether they have used the services or not, how healthcare budgets are spent is important to all of our residents."
"I would encourage everyone to make their views heard through the consultation, the BLMK CCG Governing body will then take these views into account when making a final decision in February 2022."
The survey can be completed here.