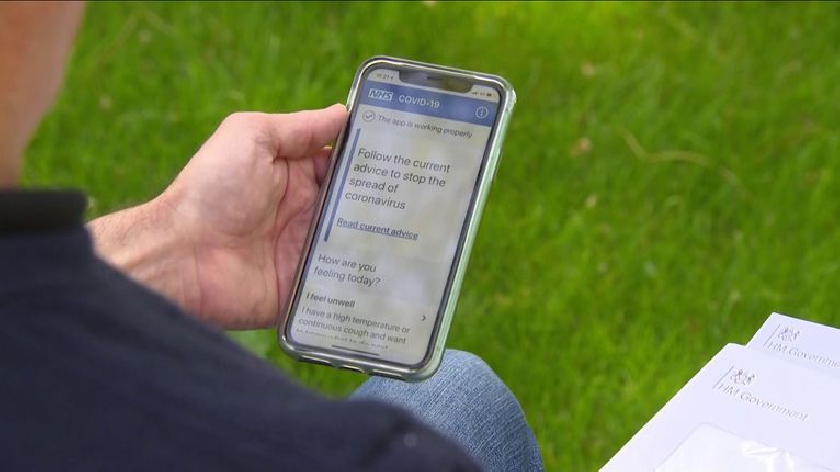 A survey has suggested that people who have been pinged by the NHS app are 'four times more likely' to have COVID-19.
Individuals told to isolate had a 3.7 to 4.0 relative risk of testing positive, according to a survey of more than 750,000 contributors to the Zoe COVID symptom study.
Researchers also found only 2.4% of double-jabbed people who were pinged - but felt in normal health - went on to test positive.
In contrast, people in the same group who had at least one symptom were 11.7 times more likely to be infected.
This comes as the 'pingdemic' continues to impact services and industries across the country.
In Milton Keynes, green bin collections had to be suspended as 25% of refuse collectors were told to self-isolate.
The green bin collections will resume from Wednesday 18th August after a month of disruption.
Cabinet Member for the Public Realm, Councillor Lauren Townsend, said: "I'd like to thank everyone for their patience while we've had to pause weekly green bin collections, and our bin crews who have worked tirelessly in these exceptional circumstances to keep waste and recycling collections going as usual.
"When food and garden waste collections were suspended, the council wrote to everyone who subscribes to its council news email service and took out a radio advertising campaign to reach as many people as possible. Residents are asked to help by sharing the information as widely as possible with friends and neighbours."
READ MORE: Food and garden waste collections in Milton Keynes to resume from next week
And from tomorrow (16/8), double vaccinated people will no longer have to quarantine for 10 days if they are contacted by Test and Trace.