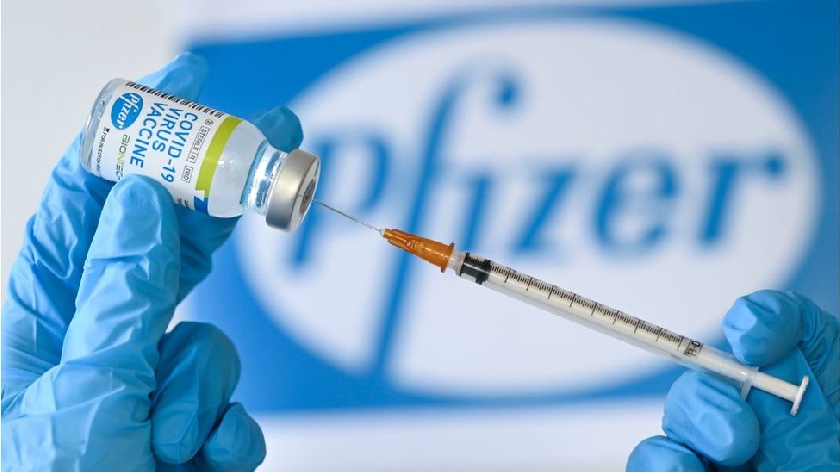 A new study has suggested that double-jabbed people's protection against the virus begins to decrease around the six-month mark.
This is all according to research conducted by scientists behind the ZOE COVID Study, which is the world's largest ongoing study of COVID-19.
The study has found that in the "worst-case scenario", protection could drop to below 50% for those who were jabbed first by the winter. This means that elderly people and healthcare workers could potentially lose half of their vaccine protection by the end of this year.
It also discovered that initial protection against infection a month after the second dose of the Pfizer vaccine was 88%, while after five to six months this fell to 74%.
For the AstraZeneca vaccine, there was around 77% protection a month after the second dose, falling to 67% after four to five months.
The study was conducted by analysing data recorded by ZOE COVID Study app contributors who logged their COVID vaccinations between December 8, 2020 and July 31, 2021.
Scientists then looked to see whether any of these people reported a positive COVID test result between May 26 this year, when the Delta variant became dominant in the UK, and the end of July. The study involved looking at around 1.2 million test results.
Professor Tim Spector, lead scientist at the ZOE COVID Study, said: "A reasonable worst-case scenario could see protection below 50 percent for the elderly and healthcare workers by winter. With high levels of infection in the UK, driven by loosened social restrictions and a highly transmissible variant, this scenario could mean increased hospitalisations and deaths.
"We urgently need to make plans for vaccine boosters, and based on vaccine resources, decide if a strategy to vaccinate children is sensible if our aim is to reduce deaths and hospital admissions."