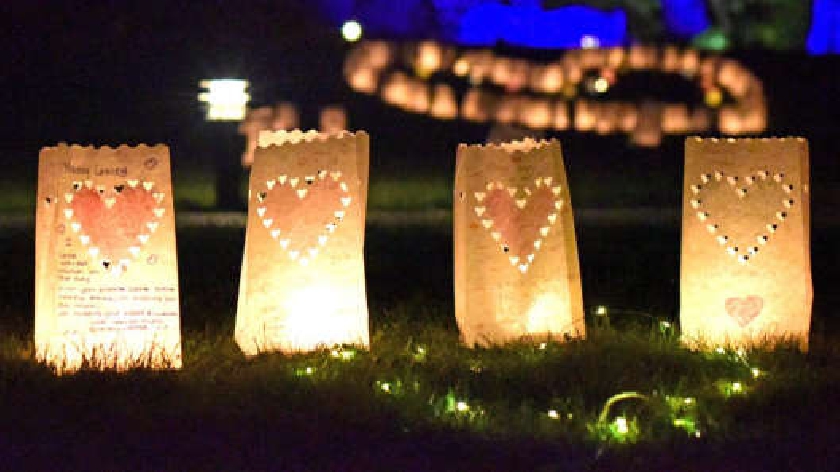 From 19-22 September, locals are invited to take part in the Willen Hospice's Twilight Lantern and Anniversary Remembrance Rose display and pay tribute to their lost loved ones.
Willen Hospice is a Milton Keynes based charity that has been operating for over 40 years. They provide specialist care for patients at the end of their life, as well as offering emotional support for families with relatives in hospital with life-limiting illnesses.
Later next month, they will be hosting a lantern display that will be lighting up the Hospice gardens and commemorating lost loved ones.
Explaining the event in more detail, a spokesperson for the Willen Hospice said: "Remember loved ones with our beautiful Twilight Lantern Week display, which will also include special Anniversary Remembrance Roses to commemorate our 40th Anniversary.
"You have the choice to order a lantern to decorate at home, or for a more permanent dedication, you can order a stunning handcrafted rose, made from British steel and individually painted. A wooden personalised leaf can be added to your rose in memory of someone special.
"Choose to include your decorated lantern or rose in the display in the Willen Hospice gardens, or keep it at home. The rose will be returned to you after the display, and you can choose to collect your lantern up as well.
"The display is free to view and everyone is welcome, whether or not your loved one was cared for by Willen Hospice."
Remember your loved ones at our beautiful Twilight Lantern and Anniversary Remembrance Rose display on 19 - 22 September, in the Hospice gardens. Find out more and purchase your lantern or rose here: https://t.co/cRAFgto8JI pic.twitter.com/8fzVGy8UJu

— Willen Hospice (@willenhospice) August 30, 2021
It's been a challenging year for the charity, and they appreciate any support from the local community so they can keep their doors open and provide vital end-of-life care, and assistance and support for those with life-limiting illnesses.
Willen Hospice needs to raise over £4.7 million every year (around £9 a minute) in order to continue to deliver specialist care to patients in Milton Keynes and surrounding areas.
To find out more about the Twilight Lantern and Anniversary Remembrance Rose display and to donate to the charity, you can click here.