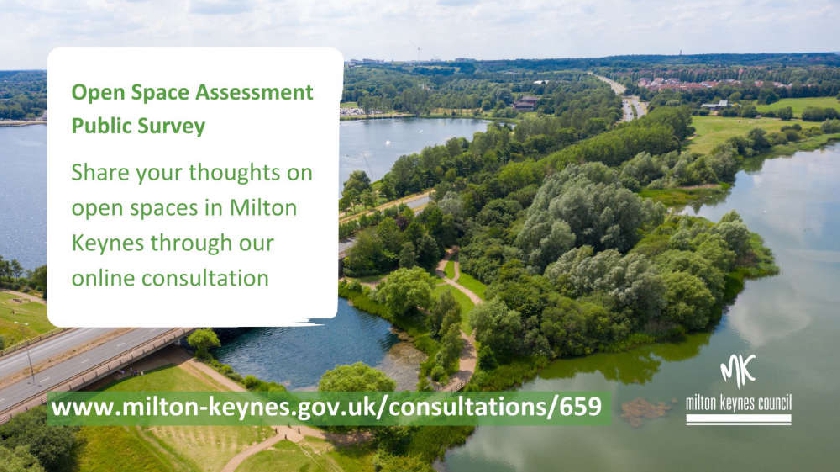 Milton Keynes Council is currently reviewing and updating the Open Space Assessment used for the evidence base of Plan:MK.
Milton Keynes residents are invited to give their views on open spaces that they use.
The survey is open for six weeks beginning Monday 18th October 2021 and finishing at 5pm on Monday 29 November 2021.
The new Open Space Assessment will provide the council with up-to-date information on open space location, coverage and provision.
The scope of the proposed study on Open Space Assessment is to provide a robust assessment of a current and future need for the open spaces within the borough of Milton Keynes.
The study will assess publicly accessible open spaces over 0.2 ha in size, excluding playing fields and private open spaces (with the exception of those where public access is allowed).
You can find out more here.
Have your say in our Open Space Assessment Public Survey before Monday 29 November.

Find out more here: https://t.co/HdfjKL5xnv pic.twitter.com/KlgohtLw2H

— Milton Keynes Council (@mkcouncil) November 17, 2021