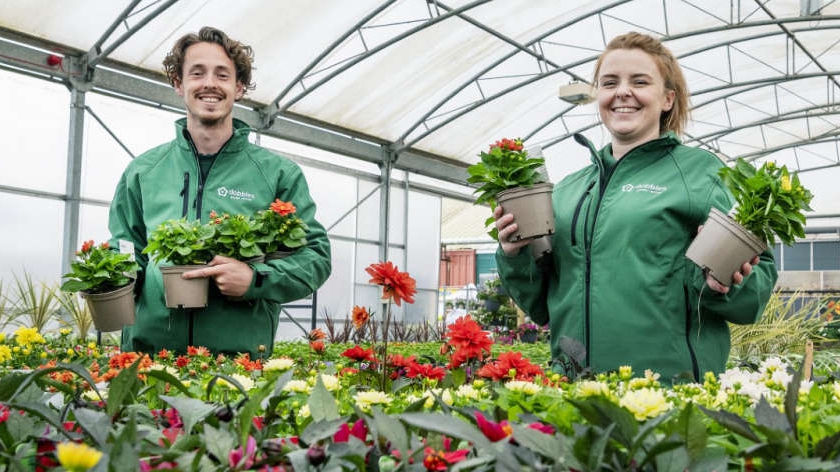 Three deserving community projects in Milton Keynes have been chosen by team members at the Milton Keynes Dobbies store to make the shortlist for Helping Your Community Grow.
The scheme aims to work with existing groups to create 69 new or revamped green spaces around the UK, one for each of its mainline stores.
Three Milton Keynes projects have been shortlisted by Dobbies as they best represent an opportunity to create an enhanced green space that will benefit the local area.
The final choice is now down to local residents, as they are encouraged to have their say and vote for their favourite on the Dobbies website.
Friends of Bow Brickhill Primary School's vegetable garden project provides a safe and welcoming outdoor space for school children, encouraging food growing, nutritious eating and positive emotional health.
Their project aims to create a garden in the playground, transforming disused land into a haven of vibrant flowers, thriving vegetables and happy children.
They have been fundraising as much as they can during these unprecedented times but would really appreciate help from Dobbies towards a shed or tools and equipment.
Staff in the cardiology department at Milton Keynes Hospital are creating a garden for patients, staff and visitors to sit and relax whilst waiting for appointments or transport to pick them up while staff may also enjoy eating lunch in a tranquil area without worrying about covid restrictions inside.
Plants have been potted for the garden but the hospital would like Dobbies support to make it somewhere nice with lots of colour and maybe some raised beds.
Stepping Stones is a new project supporting 100 young people aged 8 to 25 who are transitioning from long-term inpatient mental health units back into the community.
They pair a young person with a volunteer mentor to aid the transition and provide holistic goals focused mentoring.
They have recently adopted a section of the Grand Union Canal with the Canal and River Trust to enable volunteers and young people to harness the benefits of being in nature and a "green and blue" space.
The team would like support from Dobbies to buy Wellington boots, tools, wildflower seeds and bird feeders to start using the space to the best of their ability and to enhance the impact of Stepping Stones.
Graeme Jenkins, CEO of Dobbies, said: "Through Helping Your Community Grow, Dobbies is delighted to be supporting so many gardening projects in the areas around our stores. It's a landmark initiative for us and we are so proud to be helping so many community projects across the country to create a green space that benefits their local area.
"The team at our Milton Keynes Dobbies store understand the needs of their neighbourhood and have chosen three extremely deserving projects for the Milton Keynes community to choose from. We're very much looking forward to finding out the results of the public vote, and we're excited to help the winning project achieve its aims in the months to come."
The winning project will receive support from Dobbies, including products, equipment and even team support from the staff at the Milton Keynes Dobbies store.
The project with the most votes, from all areas across the UK, will be the national winner and receive additional support from Dobbies.
The public vote is now live and will close on 29 August, the winners will be announced in September.
You can cast your votes here.