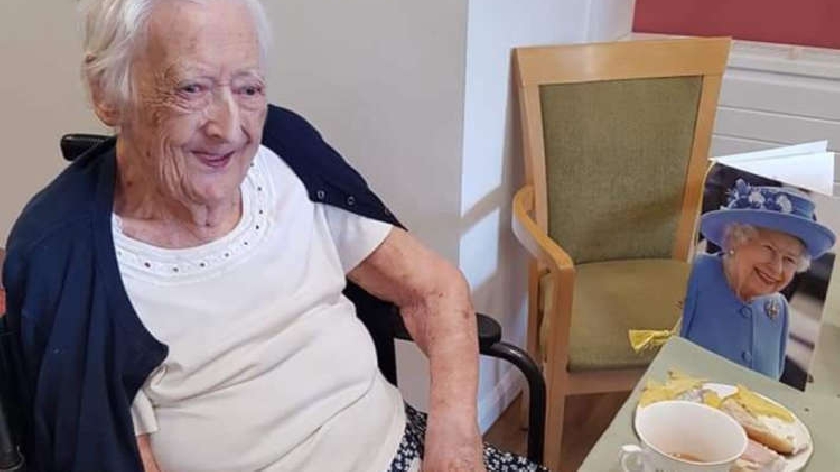 A Milton Keynes based care home has been getting into the party spirit, celebrating one of their resident's 100th birthday.
Irene 'Rene' Nadal, a resident of MHA Westbury Grange, was given a special celebration to mark her 100th birthday. Spending the day with her two sons Brian and John as well as other residents and staff members.
The home, which provides residential dementia and general nursing care for 45 residents, was decorated with balloons and party banners.
Irene received plenty of flowers from close family members but her favourite present was the telegram from The Queen.
Julie Roche, home manager said: "Rene has been with us since 2017, and it was thanks to her son Brian, who volunteers at the home, that she came to stay here.
"Rene is a very direct, feisty and strong willed character and I do feel it's down to her strong character that she has managed to live a long life. She is still going at the age of 100 and she is definitely someone who has to be in the right mood if she wants to do something.
"She is a very particular and content person, who enjoys sitting in her room and watching the birds. The highlight of her day is having a cup of tea, she loves tea and it has to be a strong builder's tea.
"The party was great, the staff got Rene ready for her big day and we all had a lovely time. We made sure there was plenty of delicious food and drink as well as a lovely Romanian cake for her birthday."