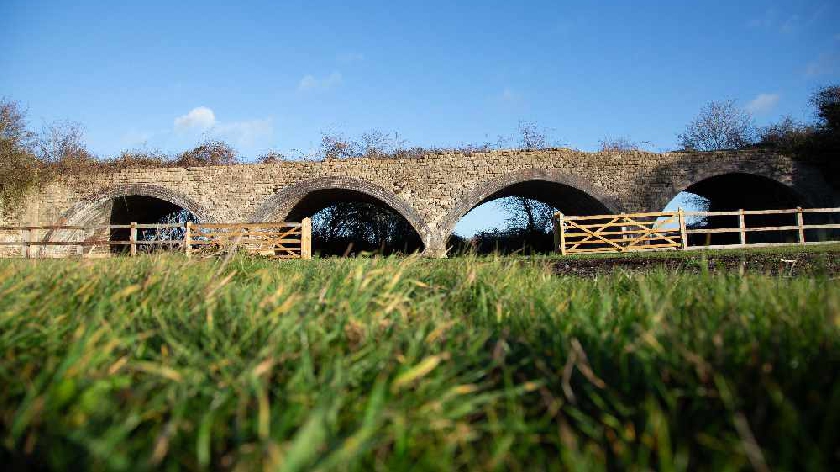 The Arches Theatre near Olney have now announced a spectacular summer season following lockdown measures being lifted in June.
Dubbed Milton Keynes' quirkiest venue, The theatre has once again extended its run following a highly successful sell-out season in 2020.
They want to give not only local and professional artists the opportunity to perform, but to also give its audience the live entertainment and escapism they want.
The Arches Theatre's season opens on Saturday 24th July with returning favourites 'Musicals in the Park' made up of West End artists.
The run continues until mid-September with a stellar line-up including professional Shakespeare troupe, 'The Wet Mariners', one of the UK's finest ABBA Tribute Bands, 'ABBA Sensation', touring theatre company, DOT Productions, and more.

Owner of The Arches Theatre, David Pibworth, said: "We are ecstatic with the news that we are moving in the right direction for our outdoor theatre to be able to reopen this July.
"We have been working hard behind the scenes to come back bigger and better this year. Like last year we are pushing forward early on with our plans, so we can support artists at a time they need it the most and give our audience something to look forward to.

"We are currently working with a socially distanced capacity, which means tickets are limited at the moment, but hopefully things will improve as we move towards the summer."
Popular local theatre group, Milton Keynes Theatre of Comedy, also return to stage an exclusive production of 'Ripping Yarns' created by Michael Palin and Terry Jones of 'Monty Python' fame.
All profits from the show will be donated to the National Brain Appeal - a dementia charity in aid of Terry Jones' passing last year.

As a COVID conscious business, The Arches Theatre will act accordingly to the Government's safety measures to ensure the safety of its staff, audience, and theatre troupes.