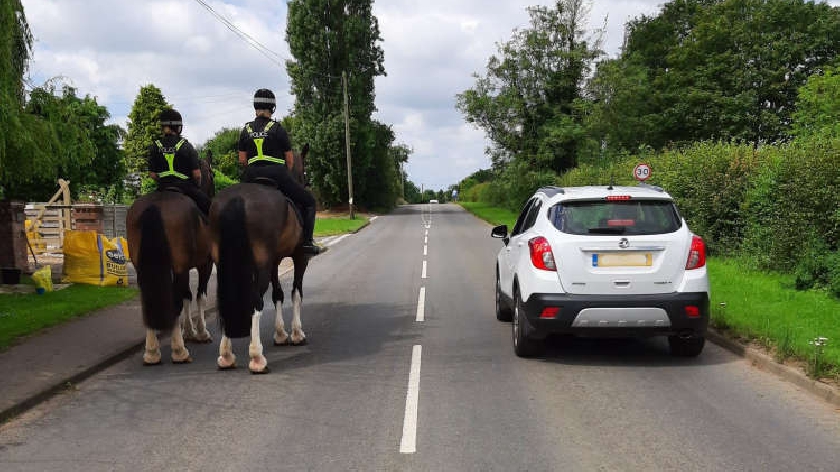 Thames Valley Police has taken to social media to remind motorists how much distance should be kept between vehicles and horses on the road.
The police force that covers Milton Keynes are reminding motorists how important it is to leave a suitable gap when overtaking horses.
Motorists should leave a gap of at least 1.5 metres when overtaking, to keep the horse from getting spooked.
Thames Valley Police said: "Too many accidents, unfortunately, happen this way and it's a massive risk to everyone involved. Be patient and drive safely."
Motorists, you're driving & you see a horse up ahead, what do you do?

What you must not do is overtake without leaving a suitable gap -🐎↔️🚗- 1.5 metres

As PH Atlas shows, space is vital & horses can get easily spooked. ⁰⁰Don't risk it for both yourself + the horse/rider. pic.twitter.com/kfJOZ9GE2v

— TVP Roads Policing (@tvprp) August 4, 2021