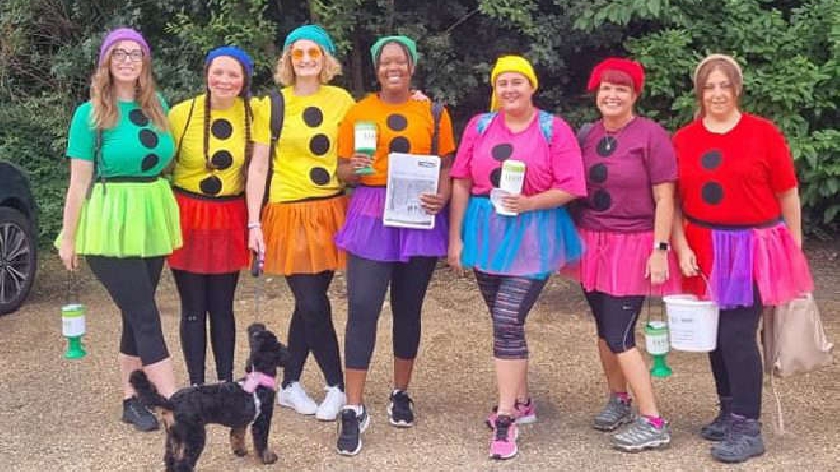 Image: MK University Hospital
A group of incredible Children's Emergency Department Nurses successfully completed a 25-mile sponsored walk, raising over £9,000.
The walk, which was following the Parks Trust 25-mile challenge around Milton Keynes, started at Howe Park Wood and finished at Caldecotte Lake.
The nurses raised over £9,200 after setting a £1,000 target.
The Disney-themed walk was planned and organised by Claire Petford to raise money for a distraction therapy machine.
The machine aids children who have additional needs by creating a calm environment for when they visit hospital.
A donation was made on behalf of a father and daughter who have sadly passed away, Lynn and Ron McBeth.
The individual who donated the money, who wishes to stay anonymous, said ''I'm looking forward to seeing the new kit. Well done to all the staff for their hard work and fundraising endeavours.''
Milton Keynes University Hospital said: "Thank you to the dedicated paediatric staff for your efforts in raising money to improve the experience of some of our most vulnerable patients."