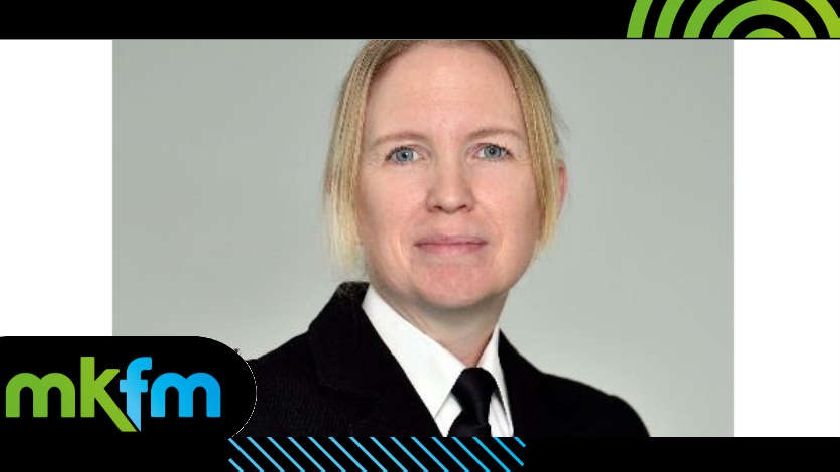 Superintendent Emma Baillie will step into the role of police Commander next week.
On Monday 3 April, Superintendent Emma Baillie will step into the role of Commander for the Milton Keynes local policing area (LPA) with Superintendent Marc Tarbit moving into a strategic role within the force.
Supt Baillie brings a wealth of experience having worked in roles spanning response policing, intelligence development and commanding large incidents and operations, including the force response to the Coronavirus pandemic.
Most recently, she has worked as the lead for Thames Valley Police in the national Uplift programme, helping to recruit over 600 additional officers.
She has also held responsibility for the allocation of officers and staff across the force area and their training. Before this, she was Head of the Armed Response department spanning the Thames Valley and Hampshire areas.
On her appointment, Superintendent Baillie said: "I am very fond of Milton Keynes and have become really familiar with it during my time with Thames Valley Police, so I feel very privileged to be taking on this role. I know there are so many brilliant things on offer in this newly-recognised city, and I've regularly brought my children here to enjoy the area. There's a real sense of community spirit across the large, diverse policing area that we serve and I can't wait to get started.
"It is my priority to keep on top of serious violence and for us to be on the front-foot, policing our local communities and understanding their needs. I want to build trust in our officers and staff and for us to ensure that we're fighting crime from all angles. Milton Keynes should be a place where criminals feel unsafe and where they know that their crimes will not be tolerated.
"I have already had some excellent conversations with those working in the team and seen some of the great work being done in the city with local residents, organisations and partners and I am looking forward to getting involved and helping this to grow."