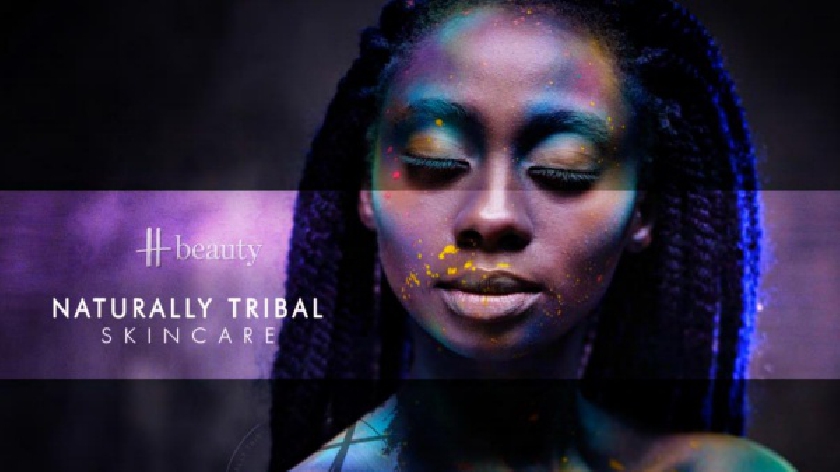 Naturally Tribal Skincare, an award-winning Milton Keynes based natural, vegan, cruelty free and ethically sourced brand is making its debut as part of the line-up in Harrods Beauty (H-Beauty).
Born & Bred is a collective of brands that H Beauty is seeking to support that are local and up and coming, whose values directly connect with Harrods own.
Pharmacist Shalom Lloyd founded Naturally Tribal Skincare after creating a homemade remedy to alleviate her new-born baby's severe eczema. Made in the UK with natural ingredients ethically sourced mainly from Africa, Naturally Tribal unleashed its purpose led message in H beauty Milton Keynes, Harrods second beauty store which opened on the 29th of April 2021. Naturally Tribal is a brand which has established itself based on its three core pillars: Efficacy, Planet Hugging & Ethical Sourcing. The brand is using their name to change the narrative! Historically people associate the word tribe with negativity, segregation, and otherness, instead the skincare brand is building a diverse tribe of people of all backgrounds connected by these three pillars.
Positioned as a brand with PURPOSE, IMPACT & CONSCIENCE in its DNA, Naturally Tribal Skincare respects nature's ability to support clean beauty and wellbeing, enabling a healthy body and a happy mind. The brand ethos is built on valuing healthy, ethical, and sustainable living, simplicity and transparency whilst maintaining luxury. It's launch into H beauty is a significant milestone towards the company's vision to become a sustainable business built on ethical sourcing, innovation, empowerment, and love for our planet. The ethical skincare brand is on a mission to become the leading indie skincare brand that inspires everyone to love their skin, naturally. Doing this whilst empowering women in the Kingdom of Essan, Nigeria, where the company's main ingredient, Shea Butter, is sourced from.
The Shea industry has women at its core with over 16 million rural African women collecting and processing shea kernels as a main source of income. In addition to living up to its natural, clean, and green beauty drive, the company prides itself in its ability to address some consumer frustrations and preferences including but not limited to supply chain transparency, traceability and addressing the level of use of plastic in beauty. During 2020 Naturally Tribal Skincare completed the Essan factory which currently employs 20 women.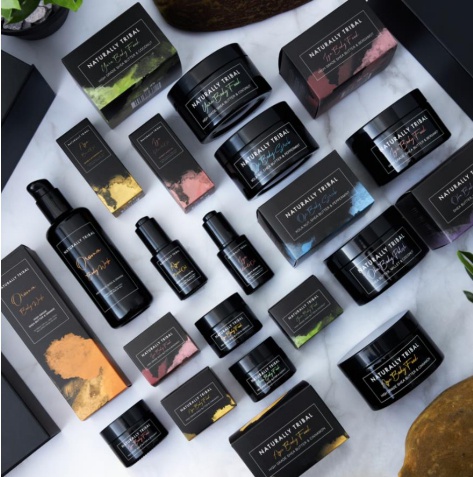 Naturally Tribal Skincare founder, Shalom Lloyd said: "Being part of the H beauty family in our hometown, Milton Keynes, is special! 2020 and the start of 2021 was an extremely difficult year for everyone – financially, emotionally, physically and mentally however, during these unprecedented times, we kept busy, continued to grow, evolve and focused on doing what is right!" "We know we have great products that work, a fantastic story and we are built on incredibly strong values. We know that we are a company that is diverse. So, being part of the H beauty Milton Keynes Born & Bred line up is something to be extremely proud of. This wonderful milestone brings my proud dual British and African heritage to life. I talk about my 'kitchen to kingdom' journey and can now proudly talk about our product journey from 'The Kingdom of Essan to Harrods' - This is a big deal for the Essan Community".
Naturally Tribal Skincare's 'Source to Jar' traceability provides ethically conscious customers with the opportunity to easily obtain high-quality, 100% natural skincare products for each member of their family.
The company is on a mission "To transform natural ingredients into amazing products by ethically sourcing organic seeds, tree nuts, oils and turning them into innovative and enriching premium skincare products for skin conditions as well as those who wish to maintain their skin naturally. Achieving this whilst at the same time changing lives and protecting the natural environment from which these unique ingredients originate".
Naturally Tribal Skincare is available at: www.naturallytribalskincare.com