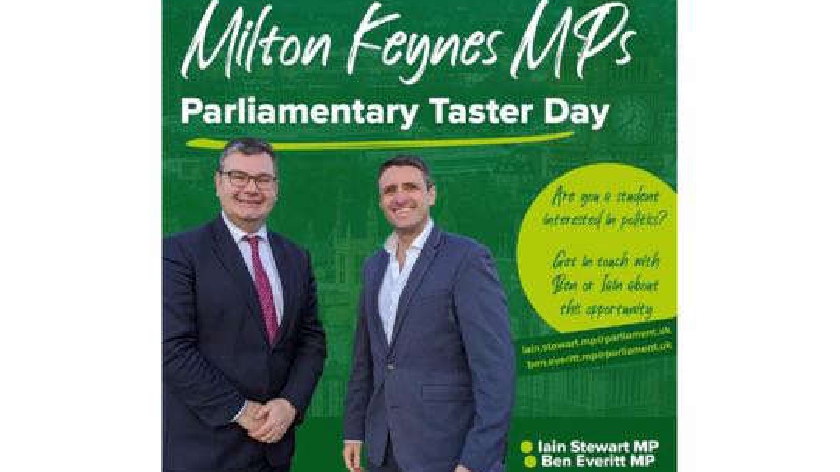 During the day, attendees will learn more about the role of a Member of Parliament, life as a Minister, and more within the political world.
Milton Keynes MPs, Iain Stewart and Ben Everitt, are soon to be hosting their annual Parliamentary Taster Day for those wishing to seek an insight into the life of a Member of Parliament and the workings of their office team.
Attendees will also have the chance to participate in a range of jobs and tasks that MP's offices engage in, giving you a first-hand experience of working for an MP.
The opportunity will help students who are returning to sixth form, college, or university, to learn more about the world of politics and to add this experience to their CV.
One of the highlights of the Parliamentary Taster Day will be offering attendees the chance to have a tour of the Houses of Parliament.
Those interested can email their Member of Parliament on either iain.stewart.mp@parliament.uk or ben.everitt.mp@parliament.uk.
Due to a limited number of spaces to be offered, emails must include a name, age and address as well as 100 words about yourself and why you would like to attend the parliamentary taster day.