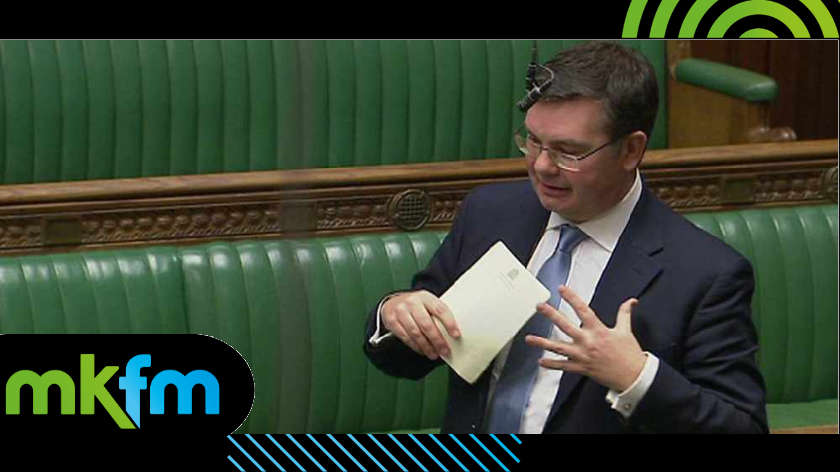 The MP for Milton Keynes South has welcomed a new plan announced by the Government to 'bolster' the UK's energy supply and cut emissions, and reduce household bills.
The government yesterday (30/3) announced plans to invest in new British nuclear power, Carbon Capture, Utilisation and Storage and the emerging floating offshore wind industry.
The next generation of British nuclear power will be backed by Great British Nuclear, the Small Modular Reactor competition and the £120 million Nuclear Enabling Fund.
The Government has also announced it plans to 'bolster the UK's energy storage' with a commitment to Carbon Capture, Utilisation and Storage. Today's plan announces the Government will support eight projects backed by £20 billion of funding, creating up to 50,000 jobs.
Commenting, Iain Stewart, MP for Milton Keynes South, said: "The UK is a global leader in tackling climate change, and Puitn's chokehold over Europe's energy supply has made it clear we need to turbocharge our efforts to energy security."
"I am delighted the Conservative Government have doubled down on these efforts backing new nuclear, new wind power technology and new hydrogen power in the UK.
"This will not only put us on a clear path to clean, secure energy but mean families in Milton Keynes South do not pay the price for expensive, volatile fossil fuels."
Commenting, Prime Minister Rishi Sunak said: "When global energy supplies are disrupted and weaponised by the likes of Putin, we have seen household bills soar and economic growth slow around the world.
"We have stepped in to shield people from its worst impacts by helping to pay around half the typical energy bill. But we are also stepping up to power Britain and ensure our energy security in the long term with more affordable, clean energy from Britain, so we can drive down energy prices and grow our economy.
"That's why we're driving forward plans to boost renewables, revive nuclear and build new thriving industries like carbon capture, which will in turn create good jobs across the country, provide new opportunities for British businesses at home and abroad, and maintain our world-leading action to reach net zero."
Commenting, Energy Security Secretary Grant Shapps said: "We have seen over the past year what can happen when global energy supplies are disrupted, and a tyrant like Putin uses energy as a weapon.
"Access to cheap, abundant and reliable energy provide the foundation stone of a thriving economy with our homes and businesses relying on it to deliver our future prosperity.
"Following our unprecedented cost of living support this Winter, which continues, this plan now sets out how we fix this problem in the long term to deliver wholesale UK electricity prices that rank amongst the cheapest in Europe, as we export our green growth expertise to the world."
Commenting, Chancellor of the Exchequer Jeremy Hunt said: "Transforming our energy system is no longer just about tackling climate change, it is also a matter of national security. To protect ourselves from future price spikes, we need to accelerate the move to cleaner, cheaper, home-grown energy.
"By unlocking billions of pounds of private capital through our Green Finance Strategy, we generate more of the energy we need in Britain and create new industries and jobs that are built to last."