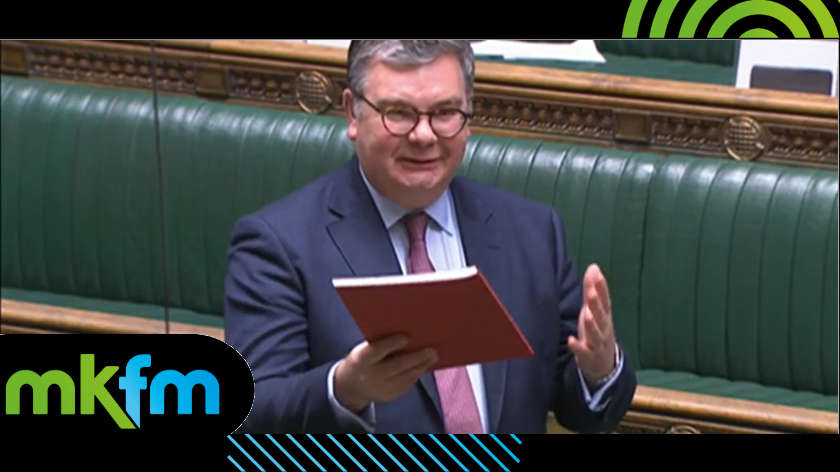 Iain Stewart, the Member of Parliament for Milton Keynes South, has welcomed the Budget from The Rt Hon Jeremy Hunt MP, praising the help that it will provide to his constituents.
On Wednesday 15 March, the Chancellor of the Exchequer delivered his Spring Budget 2023 to the House of Commons.
The Chancellor announced the following measures to MPs in his budget:
Freezing the Energy Price Guarantee at £2,500
Freezing Fuel Duty for drivers
Introducing 30 free hours childcare per week for children 9 months to 4 years old
Increasing the annual pension allowance to £60,000 and abolishing the Lifetime Allowance
Introducing a £25 billion three-year tax cut for business investment
Abolishing the Work Capability Assessment
Iain Stewart MP has welcomed the £1.1 million of investment to fix potholes in Milton Keynes as well as the Government's commitment to the next phase of the East West Rail.
The Chancellor announced £200 million for highways maintenance for the financial year 2023-2024. As part of this, Milton Keynes will receive £1,137,200 to repair potholes and undertake road maintenance work.
In May, the Government is set to confirm the route for the new Bedford-Cambridge section of the East West Rail, providing £15 million of capacity funding to support local authorities to develop their plans for strategic economic growth around new stations.
The rail line will join Oxford and Cambridge through Bletchley.
Commenting, Iain Stewart MP said: "This Budget For Growth will deliver on the priorities of my constituents in Milton Keynes South and so I welcome the announcements made by the Chancellor on Wednesday.
"Not only has he addressed the immediate worries of my constituents by freezing the Energy Price Guarantee at £2,500 and freezing Fuel Duty for drivers, the Chancellor is preparing the UK for the future with his 4 'E' priorities – Enterprise, Employment, Education & Everywhere.
"In particular, balancing both my MP and Transport Committee Chair hat, I am really pleased to see the £1.1 million of investment to fix the poor quality of our roads and repair the many potholes that have been left by the Labour-ran Council as well as the Government's commitment to the next stages of East West Rail towards Cambridge."
Following the Chancellor's Budget announcement, Iain Stewart MP contributed to the Continuation of the Budget Debate. Iain's speech can be watched here