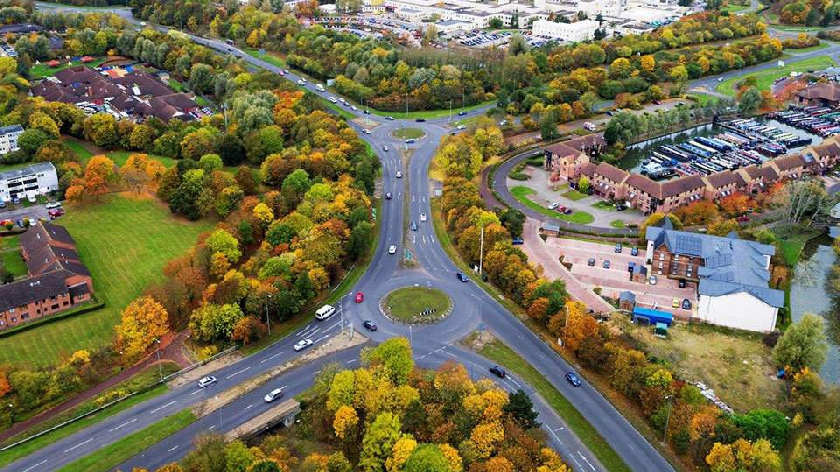 Yesterday's announcement regarding the cancellation of the Oxford-Cambridge expressway has been welcomed by a local MP.
Transport Secretary Grant Shapps told the nation that the project, which would have run through Milton Keynes, was not cost-effective and did not provide enough value for money.
It was delayed last year after concerns were raised by residents and campaigners, including one of Milton Keynes' MPs.
Ben Everitt, MP for Milton Keynes North, previously spoke in the House of Commons about the issue saying the expressway "does not make environmental sense".
And now, following the news of the cancellation, Grant Shapps says the Government will be focusing on alternative plans to improve road access across the region while also developing the East-West rail scheme.
Ben Everitt MP commented: "I'm pleased the Government has listened to the views of local people and seen both the economic and environment impact the Ox-Cam Expressway would have had locally.
"The Transport Secretary is absolutely right that we should be focusing on the fantastic East-West Rail project to link Milton Keynes with Oxford and Cambridge and improving existing road networks rather than building huge new roads further into Britain's beautiful countryside at a time when we're aiming for Net Zero by 2050."
Grant Shapps added: "Conservative MPs like Ben Everitt have been making the case to me and to other Ministers for the cancellation of the Ox-Cam Expressway.
"Having looked closely at the economic case and taking into account the views of local people I have now decided to formally cancel the scheme.
"The Conservative Government is committed to transport in and around Milton Keynes, but to do so in the right way – so we're supporting East-West Rail, e-scooter trials and electric vehicles.
"We're determined to make Milton Keynes a high-tech hub for businesses and technology attracting firms from all over the world.
"To do this we need the right transport infrastructure in place, and working with our brilliant local Conservative MP, that's exactly what we'll do."
Yesterday, MKFM wrote that the local Green Party was also satisfied with the cancellation of the project.
Alan Francis, Milton Keynes Green Party spokesman said: "We are delighted that the Expressway has been ditched.
"Once again it has been the Green Party leading and other parties following. We now need to move ahead with East West Rail as quickly as possible, not just from Oxford and Aylesbury to Milton Keynes but all the way to Cambridge."
READ MORE: Green Party 'delighted' as expressway project linking Oxford and Milton Keynes is cancelled