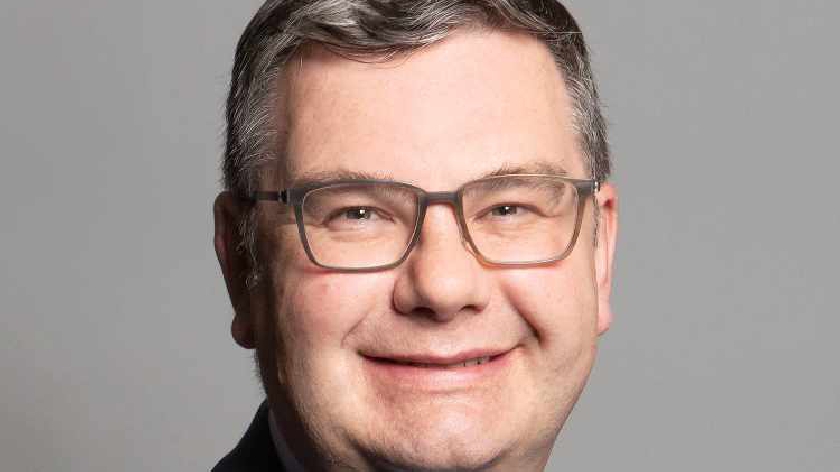 Conservative MP Iain Stewart has been elected as the new Chair of the Transport Select Committee.
Iain Stewart, Conservative MP for Milton Keynes South, has been elected as Chair of the Transport Select Committee, beating five other candidates.
Iain Stewart was first elected as Member of Parliament for Milton Keynes South in May 2010 and was soon after elected to sit on the Transport Select Committee before being appointed Parliamentary Private Secretary to the Secretary of State for Transport, Sir Patrick Mcloughlin.
The Deputy Speaker announced on Wednesday (16 November) that Iain Stewart has been elected Chair of the Transport Committee.
The Milton Keynes South MP said: "I am delighted to have been entrusted by the House to chair this vital committee and thank all who supported me.
"I have a real passion for, and experience in, transport issues and I am very much looking forward to working with colleagues on the committee to complete the existing programme of work and establish fresh inquiries.
I'm delighted to have been elected the Chair of @TransportCttee
I'd like to take this opportunity to thank all of my colleagues who voted for me.
I'm looking forward to getting stuck in, ensuring the business of the Committee is done with a cross party and holistic approach. pic.twitter.com/lr0x8k8HRV

— Iain Stewart MP (@iainastewart) November 16, 2022
"I want the committee both to scrutinise and hold to account government, agencies and operators, but also to do important horizon-scanning proactive work into future opportunities and challenges."
In the MP's bid, the Conservative MP said he would take a 'holistic approach to transport'. Iain Stewart said he believes he has the experience, skill, knowledge and vision to lead the Transport Committee, and achieve the balance on looking back and looking forward.