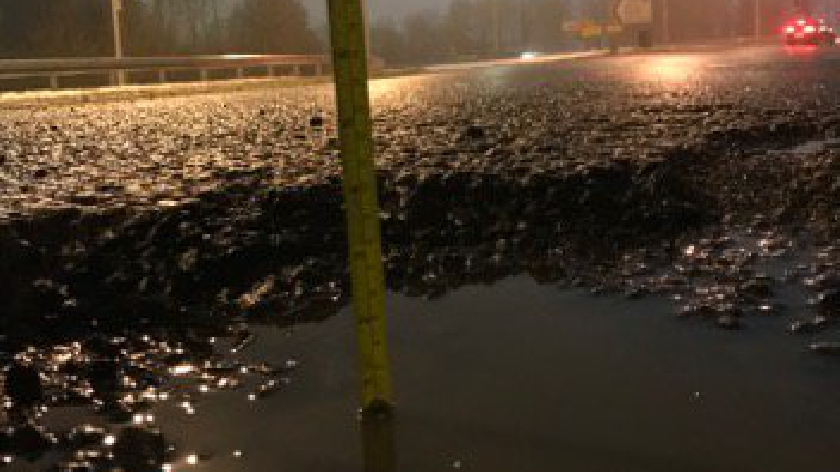 A motorist from Milton Keynes has been forced to pay car repair bills of around £500 due to damage caused by a pothole around 100mm deep near Stacey Bushes on the A5.
Kieron Theed took to social media to express his outrage, and claims he reported the pothole for repair to the Council several times but was told it was 'not within their guidelines'.
Mr Theed claimed in his tweet that the road has still not been made safe, and is now waiting 90 days to confirm if the Council will be liable to pay for the damage.
After originally tweeting Thames Valley Police, the force said that they 'appreciate his frustration' but the Police have 'no input on road repairs'.
Milton Keynes Council did not publicly respond to the tweet, despite being tagged within it.
Earlier this year, the RAC reported that they had been called out to 2,830 breakdowns due to poor quality road surfaces across the UK in the period between October and December 2017