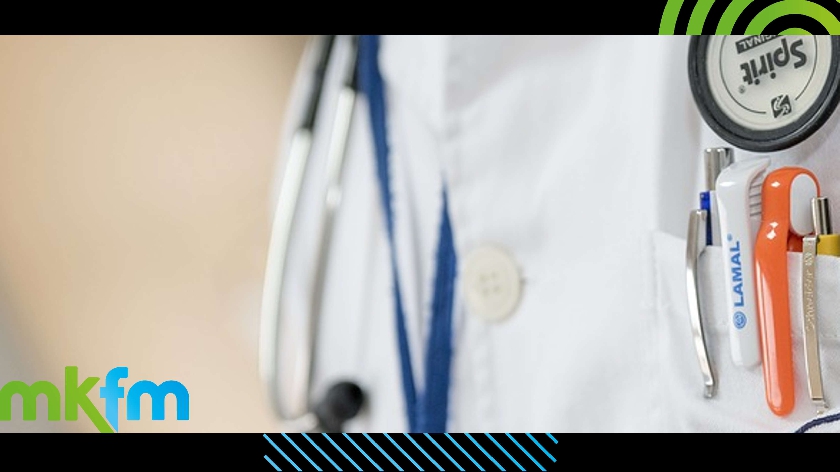 Labour councillors have stated their 'disappointment' in the amount of funding allocated to all of Bedfordshire, Luton and Milton Keynes, as residents struggle to get a GP appointment.
Several areas of Milton Keynes with aging GP facilities or capacity issues put in bids for cash, including bids to extend GP surgeries in Olney, Westcroft and Great Holm, upgrade premises in Bletchley and provide extra space in Fishermead and at the Red House Surgery in Fenny Stratford.
Labour councillors have today called out the Conservative government after Milton Keynes lost out on government funding to tackle the GP crisis in the city.
It comes just weeks after the Cobbs Garden GP Practice in Olney had to close its GP list to new applications due to being unable to find enough GPs meet demand.
Milton Keynes City Council has set aside £700,000 and provided land for the surgery to expand but the government have not provided funding to meet the request to improve or move the facility.
The BLMK area which includes Milton Keynes, Luton and Bedford council received just £1.9m as a whole.
Cllr Peter Marland, Leader of MK City Council, said: "Residents tell me one of their main problems is access to GP and primary care appointments, which is why we need facilities with more space and to improve aging or inappropriate buildings.
"It's disappointing that yet again MK has lost out on much needed government funding for vital improvements to the city.
"The Conservatives only allocated less than £2m to the whole of the BLMK area despite it being one of the fastest growing parts of the country. It so no wonder when people can't get to see their GP that they end up in hospital putting more pressure on our doctors and nurses."
Chris Curtis, Labour Spokesperson for MK North, said: "I am very annoyed that Cobbs Garden Practice in Olney hasn't received any funding to help get their GP list back open. This is despite Labour ensuring the City Council could provide £700,000 and land for the facilities.
"Only a few weeks ago Conservative MP Ben Everitt was saying this was saying this is an issue, despite the problem being caused by his government giving planning permission to extra growth the city council had refused.
"The surgery can't find an extra GP due to doctor shortages and now his Conservative government hasn't given the surgery money to expand like they need to. You have to ask, other than highlighting issues his Conservative government have caused, what he is doing as an MP? It is yet another example of MK not getting the money it needs from his government."
Cllr Emily Darlington, MKCC Cabinet Member for Healthy Communities, concluded: "Our Labour Council has been managing the impact of growth on the NHS and investing in more health facilities.
"We've delivered new Health Hubs in Brooklands and Whitehouse. We have used Council funding to provide state of the art facilities such as a cancer centre, radiology unit and A&E overflow facilities at MK Hospital, and we are funding and have just submitted a planning application for a new Health Hub on the new MK East development.
"Contrast that with the feeble investment from the Conservative government in MK. The Tories talk about needing infrastructure before expansion, but they simply don't do it. No money for Bletchley, Fishermead or Red House. No money for Great Holm or Westcroft. I think the people of this city are now well aware that what MK Conservatives and our Conservative MPs say isn't what they do, and they are now asking what exactly have our Tory MPs ever delivered for our city? They simply aren't up to the job."