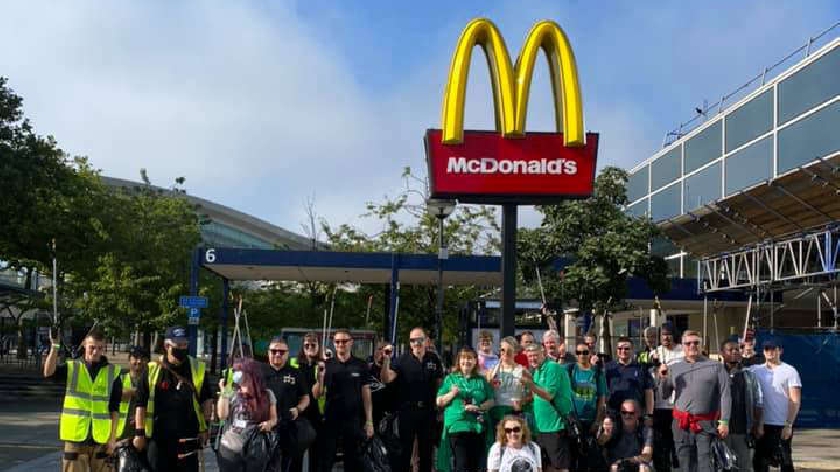 The litter pickers at the start of their journey
Local McDonald's franchisee Ken Tomkins and crew from his restaurants across Milton Keynes, along with volunteers from the local community, embarked on a 24 hour clean up event to help improve the local area.
Staff from McDonald's restaurants across Milton Keynes and volunteers, including Mrs. D from the MK Breakfast Show on MKFM, collected over 83 bags of litter in a 24-hour long tour.
At 10am yesterday, volunteers started their journey at the centre:mk branch of McDonald's before heading off on a 28 mile journey around Milton Keynes, cleaning up dozens of city estates, and stopping in for refreshments at each of the McDonald's stores for refreshments along the way.
The team successfully completed their tour of Milton Keynes McDonald's restaurants at 10am today (17/9).
In a statement on social media, Kaizen McDonald's MK said: "Wow! 83 bags collected by ourselves and incredible volunteers, we couldn't be more grateful.
"THANK YOU to every single one of you who took part in this year's annual 24 Hour Litter Pick event. Which not only helps us to clean up our streets but to raise awareness to pick up your litter."