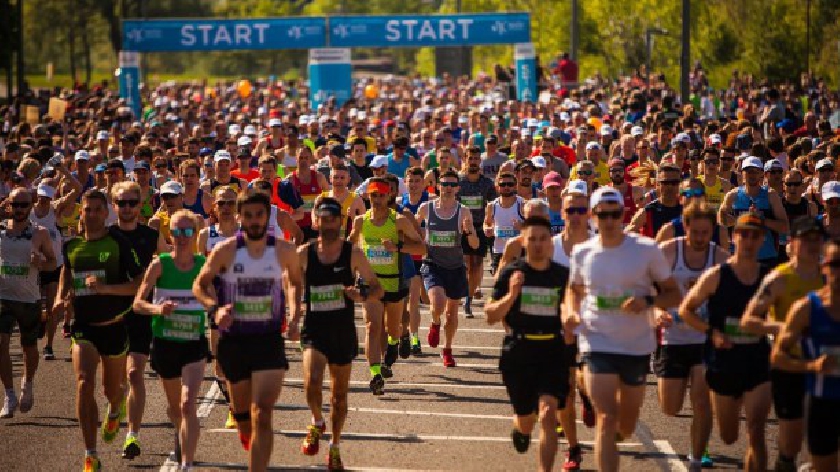 It has been confirmed that the Rightmove Milton Keynes Marathon has been postponed until later on in the year due to coronavirus restrictions.
The marathon weekend, which is an incredibly popular annual event, was set to take place between the 1st and 3rd of May 2021.
However, the Government's latest four-step road map out of lockdown meant that this could not be possible, especially because the large-scale race draws in crowds of supporters.
It had been speculated by residents that an announcement was coming regarding the cancellation or postponement of the event, and organisers had remained quiet until last night (31/3).
They sent an email to all participants stating that the marathon weekend would be moved to the 25th, 26th and 27th June.
The email explains: "We have been working so hard with our partners, including Milton Keynes Council to stage the Rightmove MK Marathon Weekend on 1-3 May 2021, however unfortunately, due to late Government clarification on the COVID-19 roadmap, including the recent and unexpected ban on spectator attendance, we have agreed with the council that it is best to postpone the event for a short period.
"We have secured an alternative race weekend with the Stadium MK, of 25, 26 & 27 June. Exact individual event dates and times will be confirmed by 14 April once we have had time to consider how the new weekend should be structured."
Speaking about the news, Stuart Proffitt, Milton Keynes Council Director for Environment and Property, said: "We have been working hard with the MK Marathon Team to ensure our long-standing marathon is as successful and inclusive as ever. We will continue to work with the MK Marathon Team to ensure a successful rescheduled event during the last weekend of June and we are confident that we will receive statutory approval to proceed with these dates."
Organisers have said that all runners that have been entered into the May marathon will have their entries automatically transferred to the rescheduled event.
And those that are unable to run in the June marathon can have their places deferred to the 2022 event at no extra cost.
For further information on the rescheduled event, please click here.