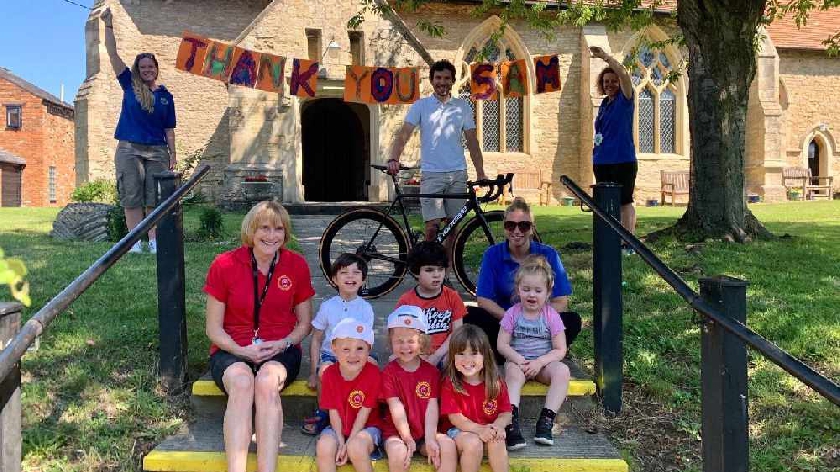 Sam Spinks has raised over £6,000 for Woolstone Preschool by cycling 350km in a single day.
The money will be going towards the charity-run learning provider, which usually has a limited budget, so that staff can buy new toys and equipment for the children.
Sam Spinks raised this money, £6250 to be exact, by taking part in a 'Sunrise to Sunset' ride, starting at 5am and ending at 9pm. He says the money raised is the equivalent of 12 years of fundraising for the preschool.
READ MORE: Milton Keynes man raises over £2,200 for local preschool by cycling 350km in a day