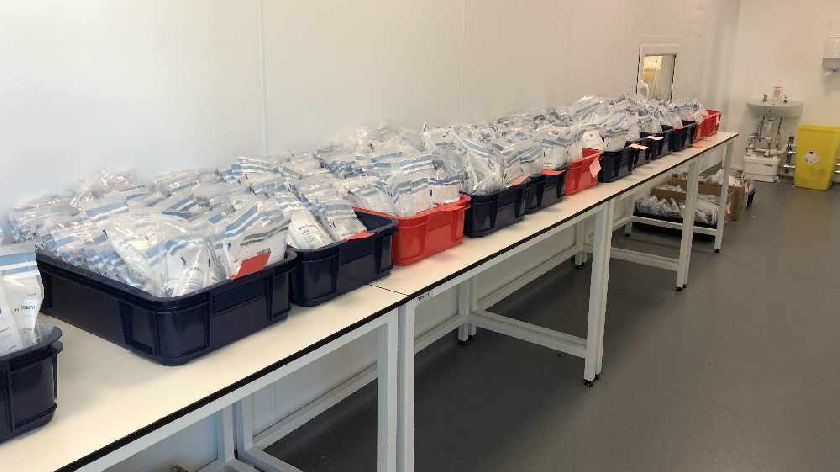 Photo: Dr Tony Cox on Twitter
The UK Biosample Centre, in Tilbrook, is now processing thousands of coronavirus test kits each day.
Dr Tony Cox, CEO of the "lighthouse" testing lab, has been posting daily updates on his Twitter page.
Yesterday, staff and volunteers prepped and sorted three thousand test kits. Dr Cox announced that they are now expecting an extreme demand for test processing, so, as of today, operations will be running 24/7.
According to ITV, each day, swabs arrive at the centre at around 6am. Every swab that arrives is from an individual who has a suspected case of coronavirus.
Swab tests can now be taken at drive-through test centres throughout the country, including one in Central Milton Keynes, which are open appointment-only for key workers and their household members who show symptoms.
Then, once the tests arrive at the centre, volunteers and staff manually record, check, and sort the swab kits before they go to the lab for processing.
Speaking to ITV News, Dr Tony Cox said: "The limitation of a manual process is that each of these samples has to be handled... to unlock that capacity to go from just a few thousand to tens of thousands, we need to be able to transition this kind of manual work to automation."
In the past two weeks alone, 75 volunteers from across the country have been recruited to support the high demand.
The UK Biocentre was built in just three weeks with equipment loaned by drug companies and universities.