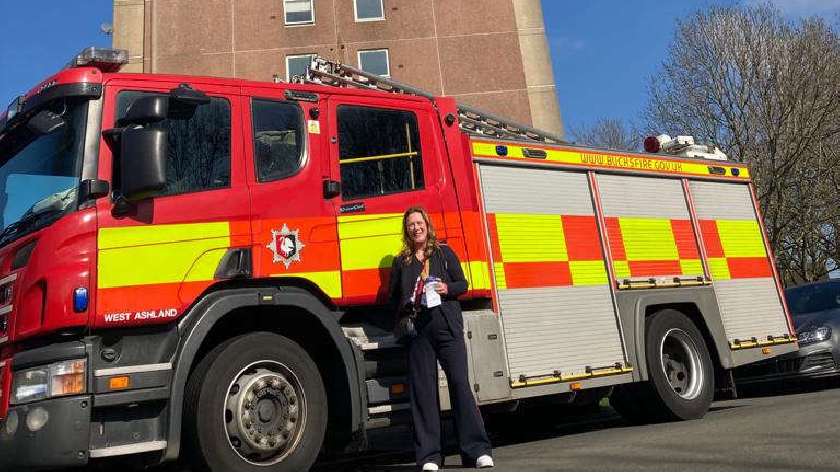 The Government has come under scrutiny for 'not providing enough funding' for fire and rescue services.
It comes as firefighters are now being offered an 'insulting' 2% pay rise despite inflation sitting at 9.4%.
The Fire Brigades Union (FBU) and MK Labour are criticising the offer, branding it as 'insulting'.
The 2% pay award has now been rejected by The Fire Brigades Union, stating firefighters and their families would actually be 'worse off'.
The Fire Brigades Union and Milton Keynes Labour Group are now calling on the government to increase the funding for services across the country to avoid any potential strikes.
Councillor Emily Darlington is on the Buckinghamshire and Milton Keynes Fire Authority and is also Labour's Parliamentary Candidate for MK South.
She said: "The Conservative's cost-of-living crisis has seen inflation hit a 40-year high, meaning this abysmal 2% pay offer will leave firefighters and their families out of pocket.
"It's despicable that those who save lives daily have lost over £4,000 due to government-imposed reductions in real wages, and the cost-of-living crisis is only expected to get worse.
"Last week's devastating fires across the country highlighted the vital role that firefighters play in keeping us all safe, and they deserve a pay award that reflects this. The Government should review their funding for fire authorities immediately to ensure firefighters get a pay award that they deserve."
Read more: Emergency services on scene of large fire in Milton Keynes
Chris Wycherley, Fire Brigades Union brigade secretary for Buckinghamshire, added: "A 2% pay offer is actually a 7% pay cut when inflation's taken into account. That's an absolutely disgraceful way to treat our members, who risk their health and often their lives to save others, especially given the fact that we've already had a real terms pay cut of over £4,000 since 2009.
"It illustrates the extent to which this government just does not care about working people. The union has rejected this offer and we will continue to discuss next steps, both here in Buckinghamshire and around the country."