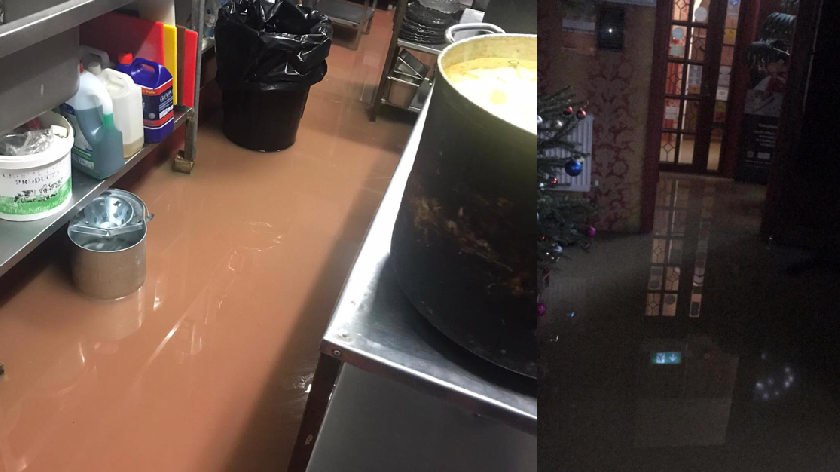 An Indian restaurant in Milton Keynes was forced to close as flooding continues to hit our city.
Calcutta Brasserie in Stony Stratford suffered flooding in their car park and basement on Christmas Eve, forcing them to close their doors for take-away and delivery services.
Posting on social media, the Indian restaurant said: "We're sorry to disappoint you if you were relying on us - we will be back open again as soon as we can."
It comes as four flood warnings remain in place across Milton Keynes today with further rain forecast for the city overnight tonight.
The Environment Agency have issued the warnings covering the River Great Ouse in Newport Pagnell, Stony Stratford, Ravenstone, Wolverton and Cosgrove.
Evacuation centres have been set up in nearby Bedfordshire as over 1,300 homes have been evacuated there with emergency crews using boats to assist local residents.
And a holiday park in nearby Billing Aquadrome in Northamptonshire had to be evacuated on Christmas Eve. Over 1,000 people were told to leave the site by local officials as flooding continued to create issues.