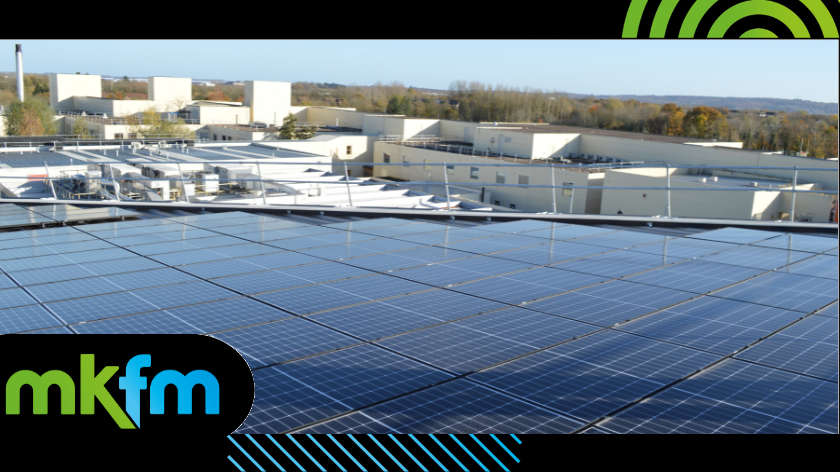 Milton Keynes Hospital has received nearly £5m in funding as part of a scheme to reduce emissions from public sector buildings.
It has been announced that Milton Keynes University Hospital has received £4.8 million in funding as part of the Government's Public Sector Decarbonisation Scheme.
The scheme, administered by Salix on behalf of the Department for Energy Security and Net Zero, aims to reduce emissions from public sector buildings by 75% by 2037 and has already granted over £1 billion in funding.
Phase 3 of the funding, which will see an additional £1.425 billion granted to public sector organisations over the financial years 2022-2023 to 2024-2025, is currently underway, and Milton Keynes Hospital was successful in its bid for the funding.
With the funding, MKUH says it will be able to improve the comfort of the patient and staff environment as it moves to a net carbon-zero heating system.
It will allow the hospital to replace, decarbonise and ensure the future resilience of several of its theatres and its sterile services.
Phil Eagles, Strategic Estates Lead at Milton Keynes University Hospital, said: "We are delighted to receive this funding through the Public Sector Decarbonisation Scheme, which will be vital in enabling us to decarbonise some of the oldest parts of the hospital site faster.
"As well as making our buildings more environmentally friendly, which will have both environmental and financial benefits, this work will further allow us to significantly improve the experience that our patients and staff receive while in our hospital, creating more comfortable, safe and secure environments."
Salix Director of Programmes Ian Rodger said: "We are looking forward to embarking on the decarbonisation journey with Milton Keynes University Hospital (MKUH).
"This project will not only have a significant impact on Milton Keynes University Hospital's carbon emissions, but will also help improve the comfort and environment for both patients and staff. Congratulations to the hospital on its successful bid and we look forward to a greener future."
You can read more on MKUH's sustainability journey here.