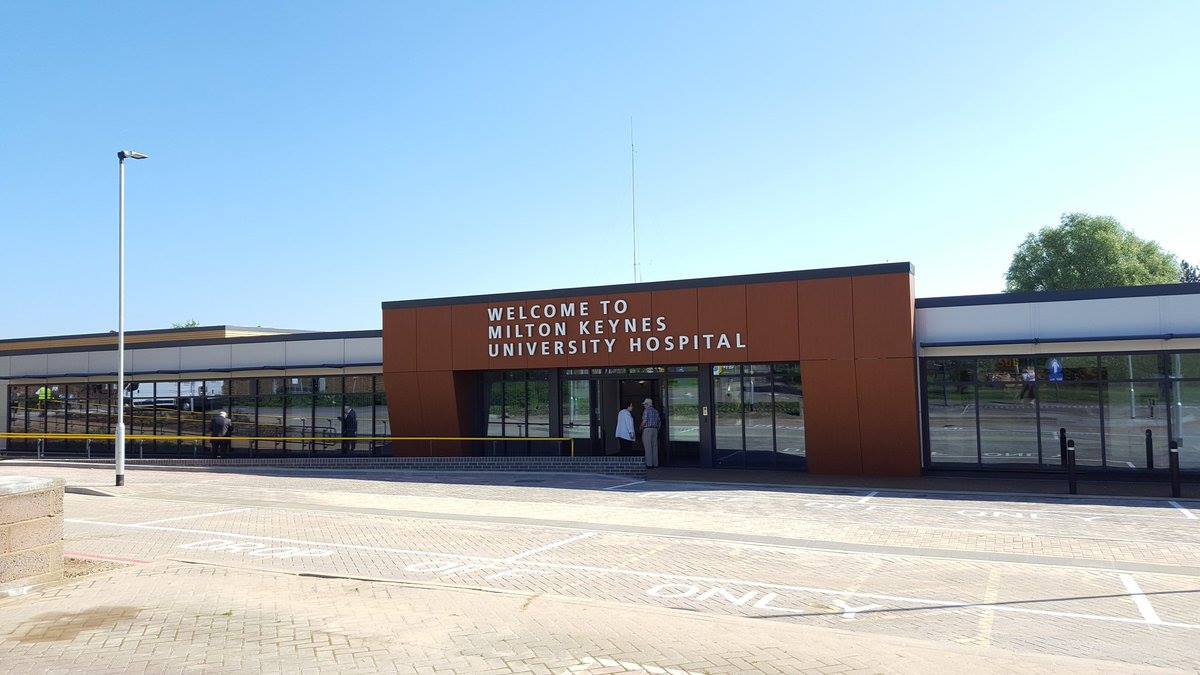 Patient services at Milton Keynes University Hospital are currently continuing to operate as usual today, despite a heavy snow fall overnight.
The snow, affecting Milton Keynes and surrounding counties, is making travelling difficult for staff trying to get into the hospital this morning.
Staff who cannot get into work, can get in later than their planned shift start time, or who need the Milton Keynes voluntary 4x4 service to get into work should contact 01908 996690 as early as possible.
Currently all clinical services are running as normal with the hospital's well-practiced business continuity plans for adverse weather in place.
Patients who are due to come into the hospital for planned procedures or appointments in the next 24 hours should still attend unless contacted directly.
The hospital's estates and facilities teams are clearing snow and gritting car parks, roads and pathways within hospital grounds, but people are urged to be mindful that roads and pathways may still be snow covered and may be slippery as freezing conditions continue. Drivers are also asked to park responsibly and not to leave cars blocking emergency entrances and exits to the hospital.
Director of Clinical Services, Caroline Hutton, said: "Staff coming into work this morning are finding driving conditions difficult and some are delayed or are unable to get into the hospital."
"In some areas staff who have worked the night shift are staying longer to give their colleagues more time to get in to start the day shift and we are working to provide additional refreshments for those teams this morning."
"We are seeking to use the voluntary 4x4 service in Milton Keynes to bring staff – particularly those working in critical areas – into work and to get staff home again."
"I would ask staff who are due on shift today, tonight and tomorrow (Monday) morning to please contact us as soon as they can if they are not able to get in for their shift; can get in later; or who need picking up by the 4x4 service."
"As always, our staff are doing everything they can to make sure there are minimal disruptions to patient care. Even when travelling conditions are difficult, people go to incredible lengths to get into work in order to care for others, and I would like them to know how much we appreciate their commitment."