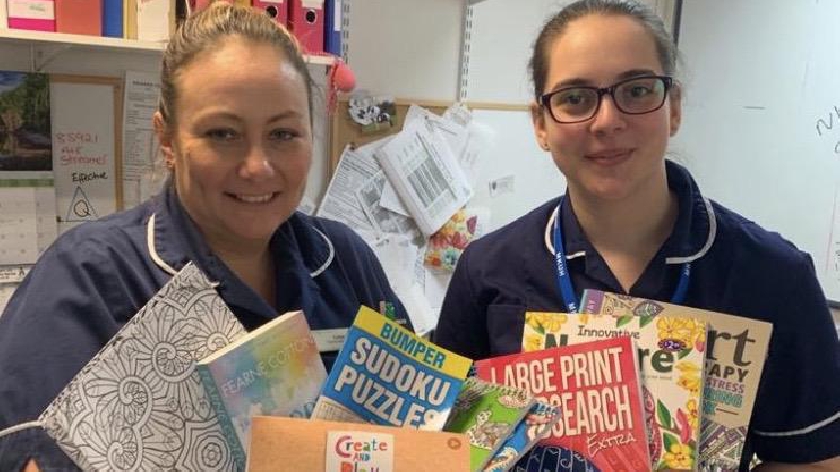 Residents who wish to help MK Hospital are being invited to purchase items for patients and staff via an Amazon Wishlist set up by MK Hospital Charity.
Those who purchase items from the wish list, which launched on Wednesday (17/3), will be sending donations directly to hospital staff and patients.
Items range from food, such as chocolate bars and Cup a Soup, to toothpaste, building blocks, and puzzles. This means that price points vary anywhere from £2.99 to £25+.
Vanessa Holmes, Head of Charity, said: "So many people have been asking how they can help our hospital, so Milton Keynes Hospital Charity has set up an Amazon Wish List. It contains items that will help and provide comfort to staff and patients at what is and will continue to be a very stressful and pressured time.
"We've been overwhelmed with the response so far, and will continue to update the list and add items as and when things are needed! Thank you so much to everyone who has given support."
Since the wish list has launched, residents are already taking to social media to encourage people to donate. "Just ordered them a few stuff. Please donate what you can do to the wonderful staff," said one local.
People are also calling on Amazon to help the hospital directly, with one resident posting on Twitter: "Come on [Amazon], your distribution centres are just down the road from Milton Keynes hospital they care for your staff... Please be generous and send them some love."
Milton Keynes Hospital Charity raises money for all wards and departments at Milton Keynes University Hospital. The charity's fundraising helps to improve patient experience and ensure that their stay at the hospital is as comfortable and positive as possible.
To view MKUH's Amazon gift list, please click here. Alternatively, you can donate via the MK Hospital Charity website.