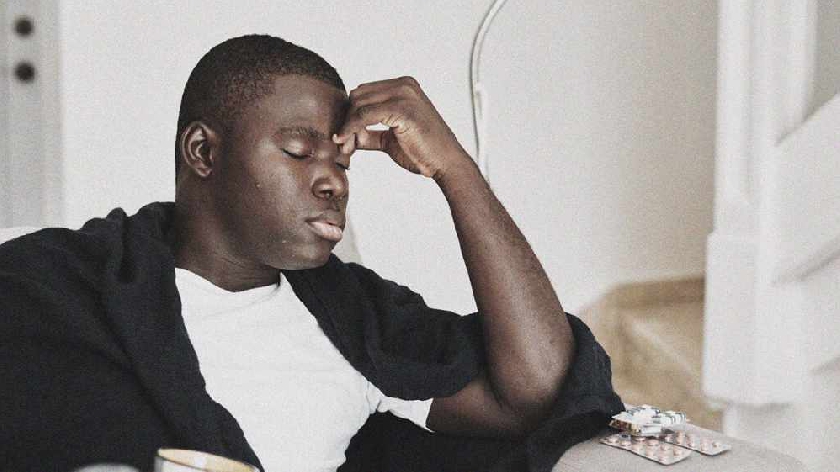 Library photo
Emerging data shows that a growing number of people are experiencing varied health problems months after contracting COVID-19.
Symptoms that continue for more than 12 weeks, and are not linked to any other diagnosis, are called 'Post-COVID Syndrome' - more commonly known as 'Long COVID'.
The NHS estimates that over 60,000 people in the UK alone are experiencing long COVID, with symptoms being incredibly wide-ranging including breathlessness, chronic fatigue, "brain fog", anxiety and stress.
These long-term effects can affect people of all ages and the illness can be debilitating, even for young, fit people, or those who did not go to hospital when they had COVID-19 symptoms initially.
Research is ongoing into long COVID and new treatments are available, but one of Milton Keynes' most senior health figures believes it will be a long-term issue for the healthcare system.
Professor Joe Harrison, CEO of Milton Keynes Hospital, spoke about this during MKFM's most recent News Special.
He addressed how over 110,000 people have died with COVID-19, but there are also a large amount of people experiencing serious problems after recovering.
Professor Harrison said: "We need to make sure that we don't forget about those people who have still got significant health concerns on the back of having had COVID."
He continued: "A huge number of people have had their health significantly impacted by getting COVID, whether it's their lungs or other issues related to their health. We have got to make sure that we put in the appropriate services to look after those patients as well. It will be a long-term challenge for the NHS to look after those patients appropriately."
The NHS has invested £10m in additional funding to help kick start and designate post-COVID assessment services in every area across England, designed to complement existing primary, community and rehabilitation care.
There are 69 hospitals providing assessment services to support those with long COVID, and Milton Keynes Hospital is one of them.
It is expected that the number of people suffering from long COVID will grow as infection rates rise, and the NHS is actively working to help those suffering.
Anyone experiencing symptoms of Long COVID should speak to their GP in the first instance for further support.