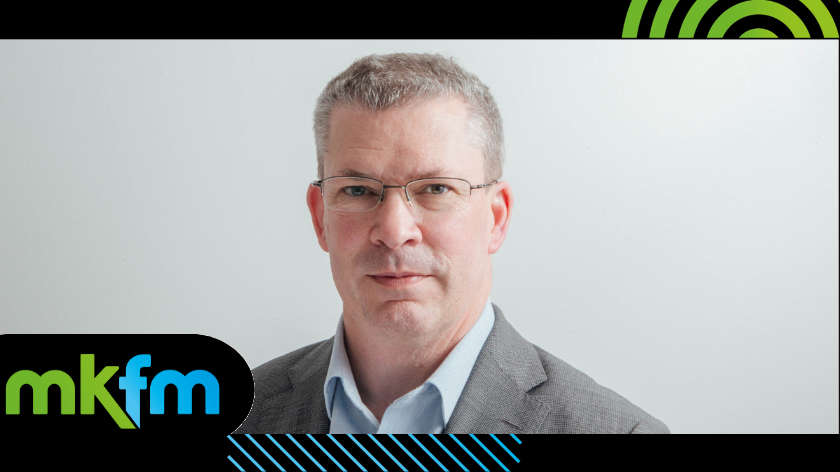 The Milton Keynes Hospital boss has told Newcross Healthcare's Voice of Care podcast that he fears the NHS 'could sink' as it tries to cope with the 'perfect storm'.
Professor Joe Harrison, chief executive of Milton Keynes Hospital, recently joined Newcross Healthcare's Voice of Care podcast to discuss measures being rolled out at the local hospital to deal with the ongoing recruitment crisis in the sector.
The Milton Keynes Hospital boss told the podcast of his fears the NHS 'could sink' as it tries to cope with rising demand, vacancies and the fact existing staff are suffering from burnout and ongoing well-being issues.
In the podcast, the professor spoke of the 'pressing' challenge Milton Keynes faces with a sector growth of 2.4% annually - creating a growing demand.
Professor Harrison said: "I think we are in danger of allowing the NHS to sink. A number of staff are still feeling the effects of that pandemic.
"Our NHS team were dealing with the unknown day in, day out, 24/7 for months. And it is that relentless pressure that has ultimately taken its toll on a number of people."
At Milton Keynes University Hospital, staff are being offered meals for £2, free car parking, the chance to choose when and how long they work.
"We've also looked at those members of staff that just do not want to do full-time work anymore and who perhaps aren't able to. We still know that women carry the vast majority of childcare pressures in our society, whether we like it or not," the hospital boss said, when discussing measures to ease pressure on staff.
"So how do we support the 70% of our workforce that is female? And so, we're just, as I speak, bringing in an 'any hours contract'.
"The NHS has been focused on shift work and it says you can do an early or late or a 12-hour shift. That's not how millennials want to run their lives. It's not how individuals, post-pandemic, are thinking about work, and we have to flex and change that. And so, enabling staff to come in and do a couple of hours to come back from retirement, to do a couple of hours at times that suit them as well as the organization, has received unbelievable support from the team at MK."
The hospital boss also announced a partnership with Buckingham University to set up the UK's first independent medical school to try and encourage more local people into the NHS.
Professor Harrison also called for better use of technology across the NHS, describing the sector as being 'miles behind' the rest of the country. Milton Keynes Hospital has recently pioneered robot surgery for certain surgical procedures, which has freed up 450 bed days, according to recent figures.