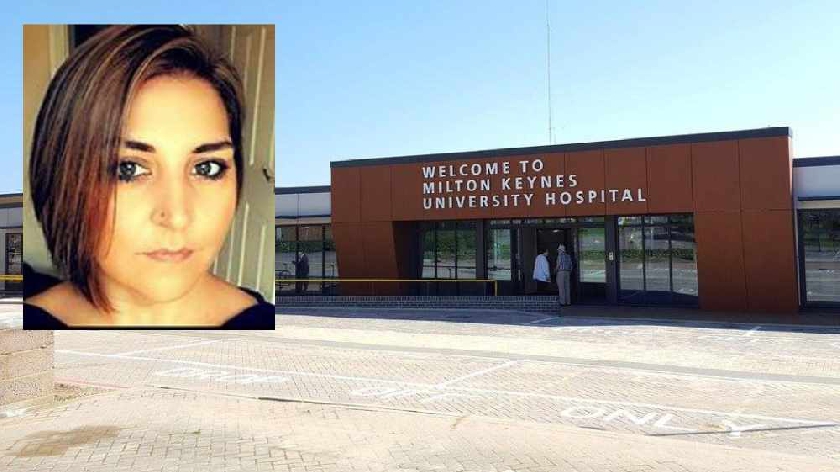 A local healthcare assistant has won a prestigious national award for her work to help children feel safe and calm during the pandemic.
Claire Norton, who is a HCA in the Children's Emergency Department at Milton Keynes Hospital, was the winner of the Clinical Support Worker of the Year category at Skills For Health's Our Health Heroes awards ceremony in recognition of her work to improve the experience of children in hospital.
Claire secured more public votes than the two other finalists to land the award.
Since the start of the pandemic, Claire has played a key role in making the department more child-friendly and safe in these uncertain times. She created a large visual display in the waiting room that shows patients the faces behind her colleagues' masks, reducing anxiety by enabling children to see what staff would 'normally' look like. She has designed educational boards entitled 'Snow White and the seven symptoms', displaying information on the signs of different childhood illnesses in an interesting way.
Claire also facilitates donations from several charities who generously donate to the department, including teddy bears to give to distressed children whilst they receive treatment, and distraction boxes full of toys and activities.
Claire was presented with her award at a virtual ceremony on 23rd March by Dr Navina Evans, Chief Executive at Health Education England, who said: "Extraordinary individuals like Claire do not just land into these jobs. They take years of training, experience and dedication to excel in their field, which is why it is so important we continually recognise the hard work of our incredible clinical support workforce."
A spokesperson for Milton Keynes Hospital added: "We are delighted that Claire's work as part of #TeamMKUH has been recognised by winning this award. It is incredibly important to recognise the efforts of all staff, especially in this difficult period.
"Claire fully deserves this national recognition for her tireless efforts to improve the service to patients and their parents in our Children's Emergency Department. She always has a smile on her face and is always there for everyone else, putting others' needs first. She truly deserves this recognition. She is an exceptional HCA, an amazing colleague, and a fantastic advocate for the children."