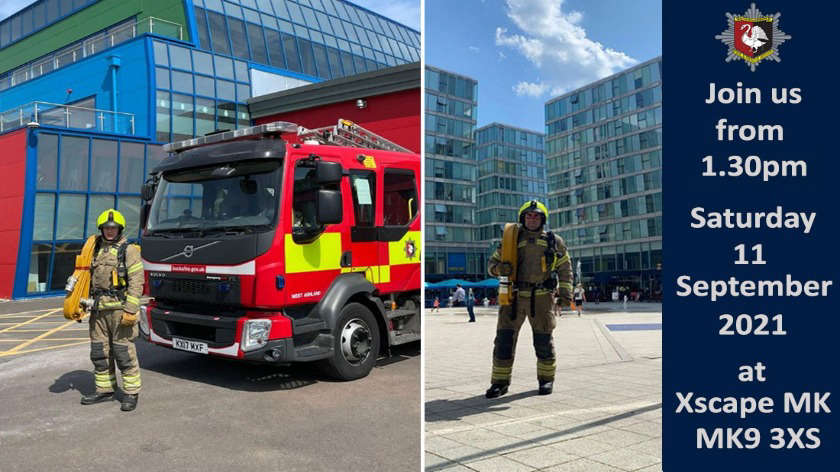 To mark the 20th anniversary of 9/11, local firefighters will be taking part in a charity run while wearing their full gear.
Speaking about the upcoming event, a spokesperson for Buckinghamshire Fire & Rescue Service said: "Saturday 11 September 2021 will mark the 20th anniversary of the terrorist attacks on the Twin Towers of the World Trade Centre, New York.
"Of the 2,977 people who died as a result of the tragedy, 343 were firefighters from FDNY, and 63 were police officers.
"To mark the anniversary, firefighters from BFRS have come together to arrange and take part in a challenging charity event. Their aim is to complete a 6km run, wearing full fire kit and carrying 80lbs/36kg of equipment.
"They will be raising funds for The Fire Fighters Charity which offers physical, social and mental health support to serving and retired FRS members and their families within the UK.
"The event will also support the Stephen Siller Tunnel to Towers Foundation. Stephen was a serving FDNY firefighter who attended the incident and gave his life while saving others."
3 weeks to go!

At 1.46pm on Saturday 11 September, a group of firefighters will start their MK Tunnel to Towers challenge commemorating the 20th anniversary of 911 and raising money for charity.

Cheer them on as they complete their 6k at Xscape MK https://t.co/qkwI7hfVdM

— Bucks Fire & Rescue Service (@Bucksfire) August 21, 2021
There will be two groups taking part in the run, the first group will set off at 1.46pm, and the second at 2.03pm – the times (in the UK) that the planes struck.
Their route will take them from West Ashland Fire Station, to the Xscape building in Marlborough Gate, Central Milton Keynes.
Spectators are welcome to come and cheer the participants on as their challenge concludes. A static display will be set up at the front of the Xscape building from 1.30pm.
As well as supporting those on the run, this event will provide an opportunity for locals to speak to firefighters, recieve fire safety advice and observe their fire appliances.
More information about the event, and details of the preparation the crews have been undertaking, can be found on the West Ashland Fire Station Facebook page.